Location Details
Moving Date
Rooms
Inventory
Buy Boxes
Contact Details
Step [[ form.step ]] of [[ formStepNames.length ]]
Location details
Please complete all fields.
When do you want to move? (An approximate date is fine)
I'm looking to move...
Describe your home
I have
rooms in my home.
(You can always change this in the next step)
Add commercial-grade moving boxes
Boxes sold by local stores aren't designed for strength or commercial transportation and often end up damaged by the end of the move or collapsing when stacked on top of one another.
We supply and sell a full range of high quality, commercial-grade removalist packing materials and moving boxes that have been specifically designed for commercial transportation, and can organise courier delivery direct to you, Australia wide.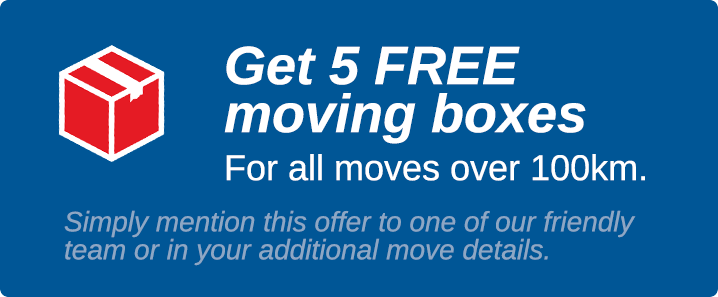 We provide two box sizes:
Large boxes - Book Cartons - approx 50 litres (40cm x 40cm x 30cm)
Small boxes - Tea Chest Cartons - approx 100 litres (60cm x 40cm x 40cm)
Contact Details
Please enter your contact details below so we can get in touch.
Please fix the following: