Brisbane house prices are attracting interstate movers in droves
There is little doubt as to the scale of interstate migration to Queensland or more specifically Brisbane at this particular point in time. The factors that are impacting people's decisions to move up here are manifold but amount to an influx that is unprecedented to date. There has always been a drift from our southern climes to our beautiful Sunshine state, and many Queenslanders understand why. When you look at the amazingly moderate climate, the outstanding coastal and hinterland scenery and the friendly community spirit it's not hard to see why many interstate Aussies are making their way north to Brissie. We are going to have a look at what's behind this migration and what to expect.
What's attracting interstate movers
There are many factors influencing this move to Brisbane or more generally Queensland and here are key highlights:
Queensland's handling of Covid and the low rates of viral infection skillfully managed by our government
The effects of being able to work from home due to Covid, creating opportunities to live elsewhere without losing your career
Months of lockdowns in other states meaning jobs losses and business disruption
Queensland resources and construction boom creating huge opportunities
A far more favourable and liveable climate
Brisbane's close proximity to the best coastal locations in Australia
More room to move less people. Brisbane's 2021 population is now estimated at 2,439,467.
Lower cost of living as reflected in cost of living comparisons Australia: Cheapest and most expensive
2032 Olympics to be held in Brisbane announced as 2032 Olympic Games host city at IOC ... - ABC
What to expect
You can expect a new and exciting change to your lifestyle in a more relaxed and easygoing atmosphere where outdoor living is not only more comfortable but quite often the accepted norm. There are very few days in Brisbane where a barbecue isn't possible because of adverse weather. So put another prawn on the barbie and come up here and start to enjoy Queensland living.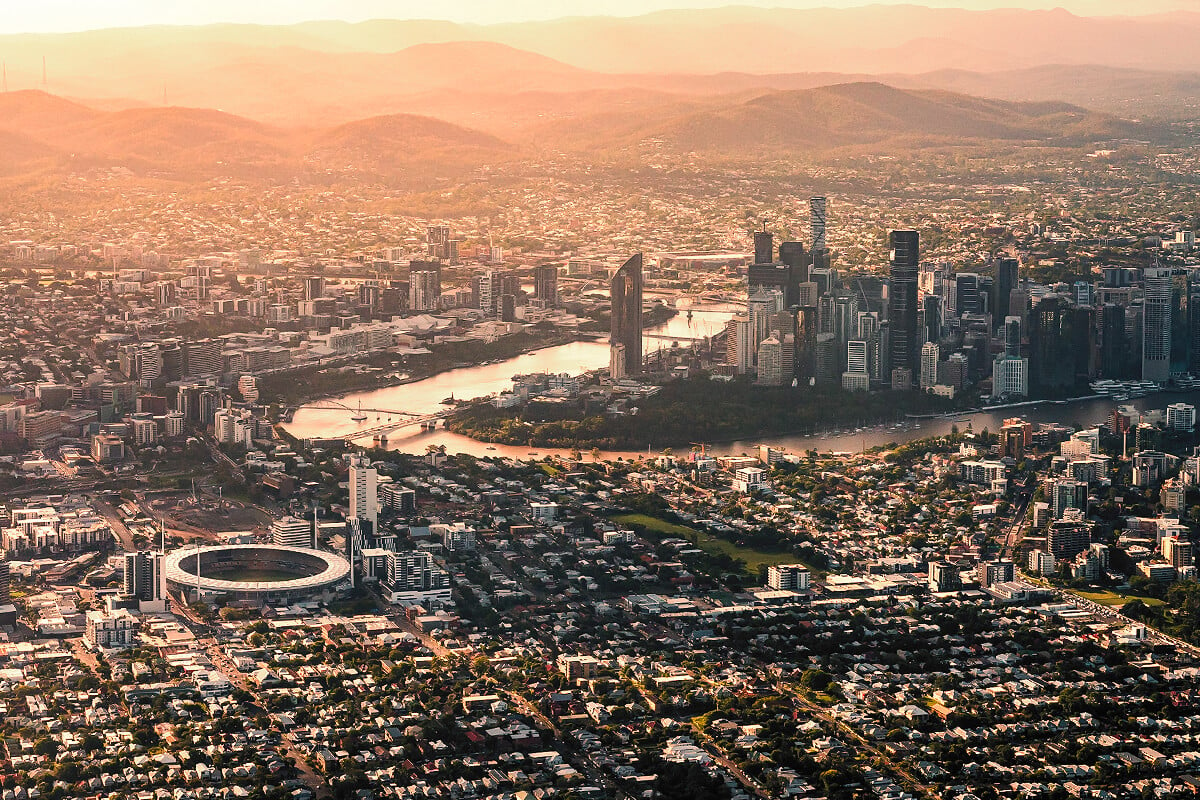 What about the house prices in Brisbane?
Estimates of changes in residential property prices in Australia indicate that Brisbane prices have one of the lowest percentage rises in prices over 8 Australian capital cities. The mean average of Brisbane house prices for the March quarter is $586,200 as compared to Sydney which has a mean average for the same quarter of $1,011,100. Despite this, house prices are on the rise in Brisbane. If it's on your radar to take advantage of this bonanza, Brisbane Interstate Removalists are there to help you into our northern capital with a minimum of fuss and a maximum of good old fashioned service.
So which city wins?
And the winner is... Brisbane's property market
According to ABC "That's the educated prediction of economists who have tipped the median house price to exceed the $1 million mark well before Brisbane's opening ceremony in 2032". Brisbane is on the move and with the summer Olympics only 9 years away so a move to our northern capital would be a good move indeed. What a drag, just thinking of packing up and moving. No, it doesn't have to be the drag that you picture if you get the professionals Brisbane Interstate Removalists involved. They can take the whole weight of your move on their backs so that you can sit back and watch your precious possessions walk out of your old house and into your new one without lifting a finger yourselves.
Are Brisbane prices likely to fall?
CoreLogic "calculated that over the past financial year, 25,350 residents relocated from other Australian states to settle in the Sunshine State". Interstate migration is one of the key drivers of the current rise in Brisbane house prices. A number of banks have recently predicted a downturn in prices in the 2023-year but the long term trend appears to be an upward one which bodes well for investing in a property in Brisbane at the moment.
Are Brisbane house prices expensive?
According to the ABC housing prices in Australia are considerably higher than last year and reflect a general trend upwards. Brisbane prices are lower than our southern capitals but are trending upwards and particularly in view of factors like the coming Olympics and the many other attractive lifestyle factors.
In Summary
There are many valid reasons to consider a move to our northern capital but the most compelling one is the opportunities available to you and your family by a move to a far more equitable climate and a far more relaxed lifestyle. The time to take advantage is now as we have seen with prices on the rise due to many factors. You can make such a move with a professional company taking the hard work out of it for you by contacting Brisbane Interstate Removalists and finding a seamless service delivery that will remove the stress out of what might otherwise be nothing but a hassle.