Moving to Brisbane: The 12 most common questions
If you're considering moving to Brisbane this article has been written to help you get the most common questions answered. As they say "there is no such thing as a stupid question", but often people are afraid to ask things due to the fear of looking stupid, so while below are common questions feel free to reach out with any additional question.
Overall moving to Brisbane or any new location is a life-changing experience, so it's important to do your research and get as many questions answered, as this will ensure you settle in and have a minimal amount of surprises at your new home.
The key Brisbane moving questions covered in this article are:
1. What do I need to know before moving to Brisbane?
Brisbane, being the second most northerly capital city on the Australian mainland enjoys both a more relaxed lifestyle and a more genuine friendly community spirit than our larger southern capitals. Brisbane has an energy and vitality of life enhanced by its sub-tropical climate and expressed in the outdoorsy mindset of its people. In 2019 Brisbane ranked 18th. In the world's most livable cities according to the Economic Intelligence Unit's "2019 Global Liveability Index"
Brisbane is home to approx. 2.4 million people, many of whom enjoy a lifestyle built around water sports due to its closeness to some of the best beaches and bayside regions in the nation in addition to dams and camping areas. If you are stuck for somewhere to go on the weekend in Brisbane, you aren't really trying.
2. What is the climate like in Brisbane?
Brisbane's weather
Brisbane's coldest months are June and July with daytime maximums usually around 22 deg. C but rarely falling below 20 deg. C. Because of the city's closeness to the Moreton Bay and the Coral Sea, it maintains mild variations in temperature all year round with 280 days of sun a year and a winter that is described by southerners as glorious. If you're moving from an interstate location to Brisbane you won't need nearly as much cold-weather gear as you would in our southern capitals.
Resource: Check out Visit Brisbane>>
Brisbane's coldest months are June and July with daytime maximums usually around 22 deg. C but rarely falling below 20 deg. C.
3. Is it expensive to live in Brisbane?
Brisbane's average median house price works out to be approx. half of that of Sydney for instance. This puts Brisbane well ahead of the southern capitals when comparing purchasing power parity. PPP, as it is called, is a comparison of costs of living and liveability factors which means you are getting much more for your dollar for a lot less outlay. For a suburb by suburb synopsis with real estate information homely.com.au can be a useful tool.
In late 2019 average median house prices in Brisbane were between $550-700K which with interest rates at an all-time low means you have a housing smorgasbord to pick from. Rents generally average out to around $330p.w. for units to $450p.w. for houses.
4. Is Moving to Brisbane a good idea?
This, of course, involves many different factors about which you and your family are the chief arbiters. If Brisbane and its lifestyle appeals to you, and the thought of spending winters in a balmy warm vibrant environment while being able to enjoy the great outdoors then Brisbane is for you. With all the advantages of our southern capitals but a lot less crush of humanity with whom to share it, about half of Melbourne's population, then Brisbane is a really good choice.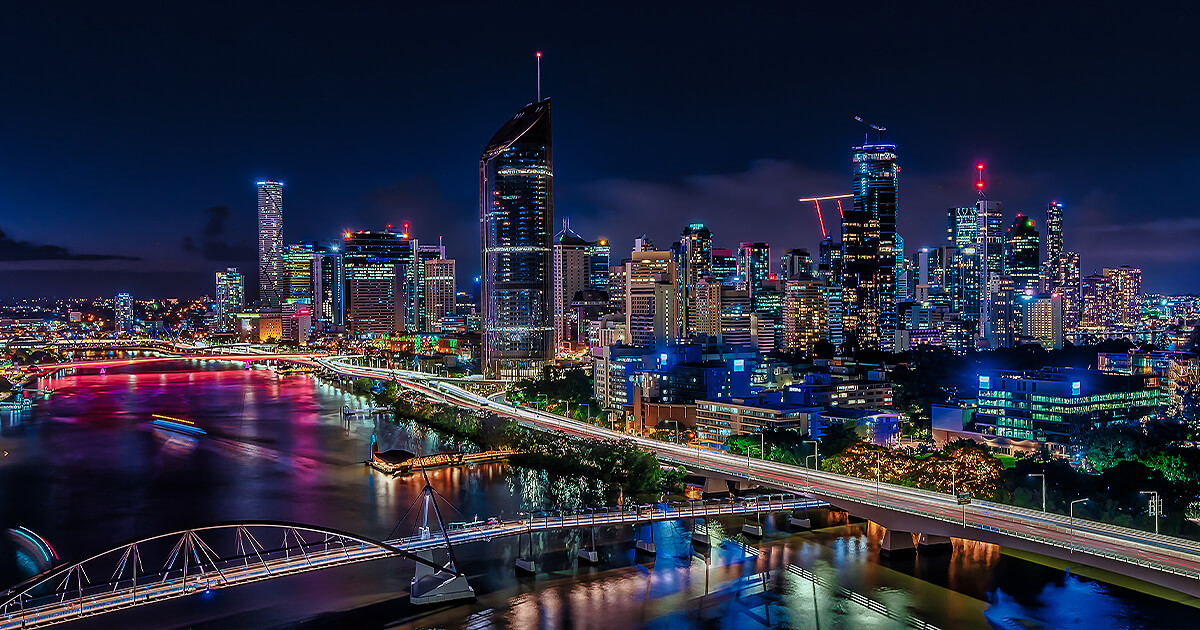 5. Is it better in Brisbane or Melbourne?
Covid 19 has put an interesting spin on this question. At the moment Melbourne is in total lockdown while Brisbane and Queensland have had fewer than 5 cases for some weeks now. Seriously though Melbourne is great for Melbournians but you have to come to Brisbane to watch the AFL currently. Ouch, that hurts! Brisbane, not too long ago, was characterised as a big country town due to the friendliness of its people and its strong sense of community. Brisbane has grown up but without losing its authenticity.
6. Where should I not live in Brisbane?
Many of the suburbs that were once names that engendered caution are now taking on the persona of bridesmaid's suburbs being suburbs that have all the amenities of the more expensive ones but are a little further out of town. So it depends on your own thoughts about what you and your families needs are. A good investigative site for finding out where your family might avoid trouble is Lock Smith's Near you website, highlighting the safest and most dangerous suburbs to live in.
7. Is Brisbane Safe at night?
Brisbane at night is vibrant with many fine restaurants and entertainment venues. Fortitude Valley or The Valley as it is referred to by locals is very lively at night and with a little china ambience also. It's a buzz. Of course, a level of common sense helps as it doesn't matter where you live remaining vigilant at night is just a sensible thing to do. For a worthwhile site to keep you in the loop about staying safe in Brisbane and having a realistic attitude to the incidence of crime and how to avoid it, see myPolice Queensland website.
For some exciting things to do at night around Brisbane try Visit Brisbane.
8. What is a good salary in Brisbane?
Without a doubt $150,000 per year is a good salary in Brisbane but a more realistic comparison is the PPP (Purchasing Power Parity) of Brisbane compared to Sydney. According to Budget Direct, as at July 2020 consumer prices were 8.02 % higher in Sydney than Brisbane, rent was 62.29% higher in Sydney, groceries were 5.87% higher in Sydney, and local purchasing power was 7.31% lower in Sydney than Brisbane, however average monthly salaries in Sydney are $5433 compared to $4701 in Brisbane.
Average monthly salaries in Sydney are $5433 compared to $4701 in Brisbane.
9. What are the Pros and cons of living in Brisbane?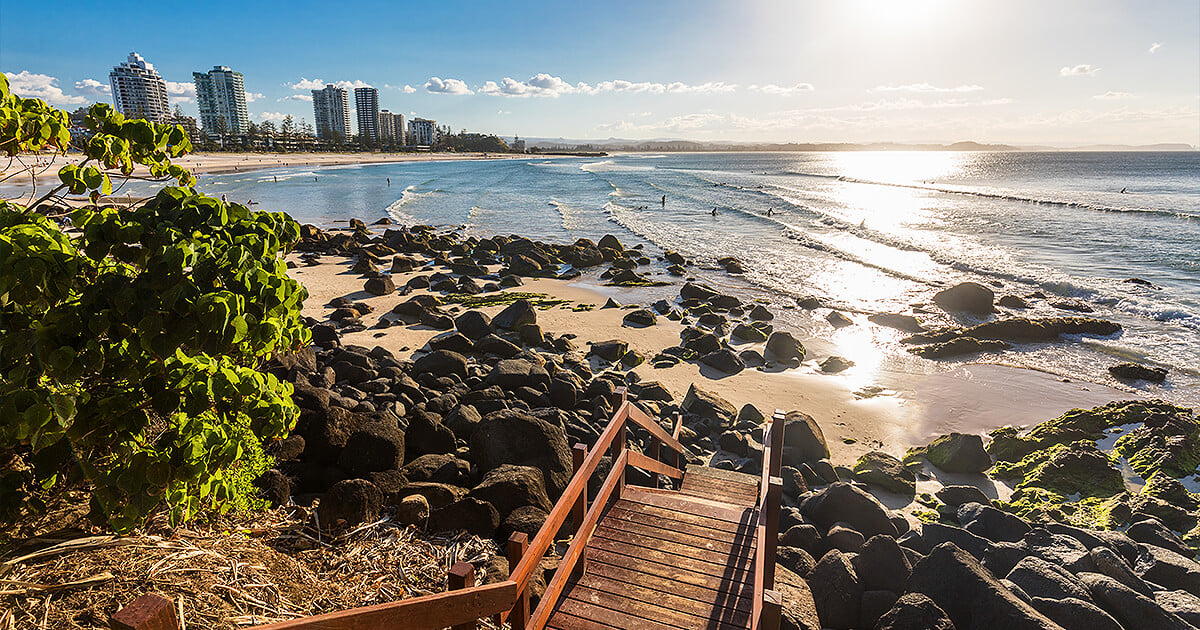 Brisbane has so many things going for it that a list would be very long and extensive. In saying that though, one of the best things about Brisbane is its close proximity to some of the best beaches in the nation, the Sunshine Coast coastline, and to Moreton Bay and the Brisbane River on which it is set. In addition to this is the picturesque mountain scenery, river walks, camping and day tour localities available and the ease with which all of these can be reached. None of which is any good unless you have the weather to make it all the more enjoyable, which Brisbane excels in. They don't call Queensland the sunshine state for nothing. If anything is lacking in Brisbane then it might be the constant surge of infrastructure building to try to catch up to the needs of the growing city.
10. What are the best Brisbane suburbs to live in?
Some of Brisbane's best suburbs are listed with some helpful real estate info on our blog - Brisbane suburbs guide to help you find the best location to move to.
Again any preferences towards individual suburbs depends on the needs of you and your family. Needs which might include things like education, work, sports, entertainment, transport, health facilities and more.
11. What are Brisbane's best dining options?
Dining options in Brisbane are equal to the best of any Australian capital and of course, your preferences should dictate which type of cuisine you wish to explore. Brisbane grew up in the 90's with many varieties of foods from other nations being represented. To get a revue of the best of the best and a smorgasbord of dining houses have a look at Must Do Brisbane.com.
12. What is culture like in Brisbane?
Brisbane's Southbank complex which originally hosted the 1988 World Expo is home to many fine cultural facilities which can be accessed by CityCat from many points along the Brisbane river or by train or bus, all of which land you right at Southbank. It's just a great experience wandering through Southbank in anticipation of the many cultural opportunities on offer.
These are a small part of the many cultural opportunities in and around Brisbane.
The Wrap Up on Moving to Brisbane
You could do a lot worse than a move to Queensland's capital, Brisbane. It is a city that exudes a vitality of life in all its richness. It, more than any other capital city in Australia, is a city of immense opportunity coupled with a fantastic and exciting outdoorsy lifestyle. There is a spirit of community and social cohesion along with a progressive drive that sees the city growing in importance and facilitation. If you want to make further enquiries we would be glad to help you make an important change in your lifestyle happen. Give us, your Interstate Removalists a free call on 1800 681 434 or if you have made the decision to move, get a free online quote now.