Moving to Brisbane: The 15 most common questions
If you're considering moving to Brisbane this article has been written to help you get the most common questions answered. As they say "there is no such thing as a stupid question", but often people are reluctant to ask about things that they might not know. Some things you may not even think to ask!
Overall moving to Brisbane or any new location is a life-changing and wonderful experience, so it's important to do your research and get as many of your questions answered, as this will ensure you settle in comfortably and have a minimal amount of surprises at your new home.
The key Brisbane moving questions covered in this article are:
1. What do I need to know before moving to Brisbane?
Brisbane, being the second most northerly capital city on the Australian mainland enjoys both a more relaxed lifestyle and a more genuine friendly community spirit than our larger southern capitals. Brisbane has an energy and vitality of life enhanced by its sub-tropical climate and expressed in the outdoorsy mindset of its people. In 2023 Brisbane ranked 16th. In the world's most livable cities according to the Economic Intelligence Unit's "2023 Global Liveability Index".
Brisbane is home to approx. 2.505 million people (2023), many of whom enjoy a lifestyle built around water sports and outdoor activities due to its closeness to some of the best beaches and bayside regions in the nation in addition to dams and camping areas. If you are stuck for somewhere to go on the weekend in Brisbane, there is a whole world of opportunity waiting for you to discover just outside your own front door.
2. What is the climate like in Brisbane?
Brisbane's weather
Brisbane's coldest months are June and July with daytime maximums usually around 22 deg. C but rarely falling below 20 deg. C. Because of the city's closeness to the Moreton Bay and the Coral Sea, it maintains mild variations in temperature all year round with 280 days of sun a year and a winter that is described by Southerners as glorious. If you're moving from an interstate location to Brisbane you won't need nearly as much cold-weather gear as you would in our southern capitals.
Resource: Check out Visit Brisbane>>
Brisbane's coldest months are June and July with daytime maximums usually around 22 deg. C but rarely falling below 20 deg. C.
3. Is it expensive to live in Brisbane?
Brisbane's average median house price works out to be approx. half of that of Sydney for instance. This puts Brisbane well ahead of the southern capitals when comparing purchasing power parity. PPP, as it is called, is a comparison of costs of living and liveability factors which means you are getting much more for your dollar for a lot less outlay. For a suburb by suburb synopsis with real estate information homely.com.au can be a very useful tool.
In late 2023, average median house prices in Brisbane were between $750K which with interest rates still reasonably low means you have a housing smorgasbord to pick from. Rents in 2023 generally average out to around $ 674 p.w. for houses to $ 526 p.w. for units.
4. Is Moving to Brisbane a good idea?
This, of course, involves many different factors about which you and your family are the chief arbiters. If an easier and more relaxed lifestyle appeals to you then Brisbane and its lifestyle are for you, in addition to the thought of spending winters in a balmy warm vibrant environment while being able to enjoy the great outdoors.
With all the advantages of our southern capitals but a lot less crush of humanity with whom to share it, about half of Melbourne's population, then Brisbane is a really good choice. Brisbane interstate removalists are well placed to be able to help you with your move to our beautiful River city.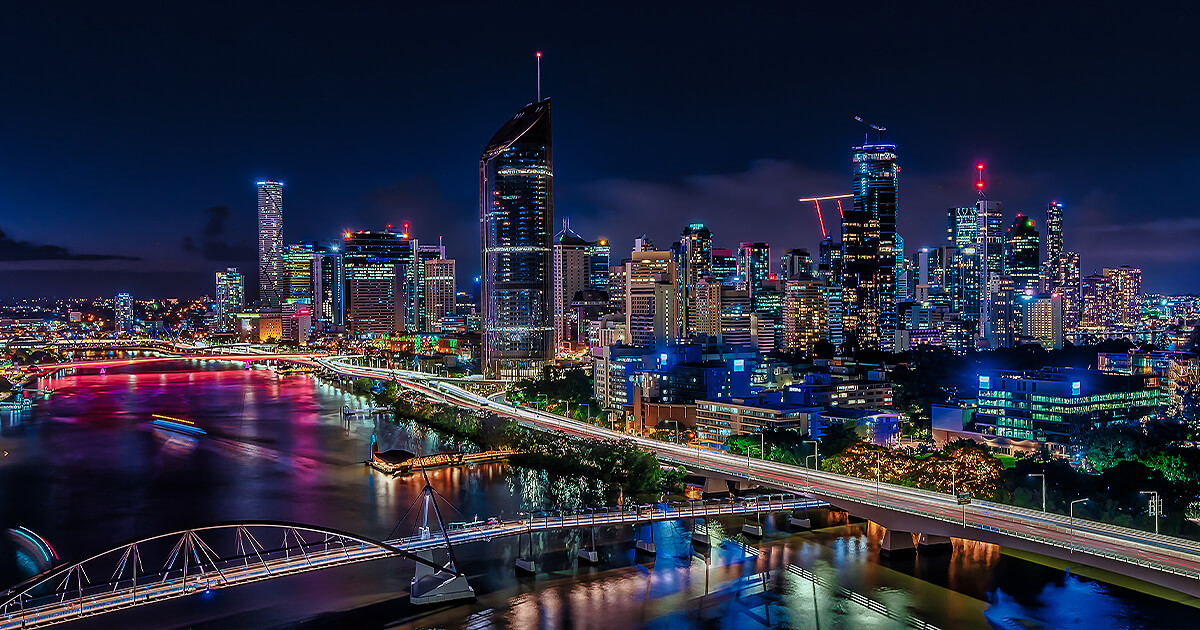 5. Is it better in Brisbane or Melbourne?
Without wanting to sound biased, Brisbane, due to its amazing climate, superb location, sporting, medical and educational facilities, scenic surrounding region, and stimulating vitality is by far and away a much superior choice over Melbourne.
Not too long ago, Brisbane was characterised as a big country town due to the friendliness of its people and its strong sense of community. Brisbane has since grown up but without losing its authenticity. Check it out for yourself as you will be impressed by our River City in every aspect you wish to look into.
If you want to make the best move that you can, you need an interstate removalist who knows the territory so we can best help make that happen for you.
6. Where should I not live in Brisbane?
Many of the suburbs that were once names that engendered caution are now taking on the persona of bridesmaid's suburbs being suburbs that have all the amenities of the more expensive ones but are a little further out of town. So it depends on your own thoughts about what you and your families needs are. A good investigative site for finding out where your family might avoid trouble is Lock Smith's Near you website, highlighting the safest and most dangerous suburbs to live in.
7. Is Brisbane Safe at night?
Brisbane at night is vibrant with many fine restaurants and entertainment venues. Fortitude Valley or The Valley as it is referred to by locals is very lively at night and with a little china ambience also. It's a buzz. Of course, a level of common sense helps as it doesn't matter where you live remaining vigilant at night is just a sensible thing to do. For a worthwhile site to keep you in the loop about staying safe in Brisbane and having a realistic attitude to the incidence of crime and how to avoid it, see staying safe in Brisbane with its links to myPolice Queensland website.
For some exciting things to do at night around Brisbane try Visit Brisbane.
8. Is public transport good in Brisbane?
Is owning a car necessary or is the public transportation system efficient enough? Brisbane's public transport system, comprised of buses, ferries, and trains, is quite efficient. The TransLink network makes commuting across the city and its suburbs relatively easy.
For those living and working in the CBD and surrounding areas, owning a car may not be necessary. However, for those in outer suburbs or needing to travel frequently outside the standard routes, a car might be convenient and prove important.
The Rivercat and ferry systems make good use of our lovely clean river and are a wonderful, refreshing way to travel. They reach from the University of Queensland at St. Lucia down the river to the lower reaches at Hamilton.
9. What is a good salary in Brisbane?
Without a doubt, $250,000 per year is a good salary in Brisbane but a more realistic comparison is the PPP (Purchasing Power Parity) of Brisbane compared to Melbourne.
According to comparisons of cost of living in 2023, consumer prices were higher in Melbourne than Brisbane, rent was higher in Melbourne, groceries were higher in Melbourne, and local purchasing power was higher in Melbourne than in Brisbane.
Is the job market strong in Brisbane? Brisbane has a diverse economy with opportunities in various sectors such as IT, healthcare, finance, manufacturing and education. The job market's strength can vary depending on the specific industry, but overall, Brisbane offers solid employment opportunities.
What are the major industries in Brisbane? Major industries include finance, healthcare, education, IT, tourism, and agriculture.
Average weekly full-time earnings in Melboure (2023) are $1832.90 compared to $1792 for Brisbane.
10. What are the Pros and cons of living in Brisbane?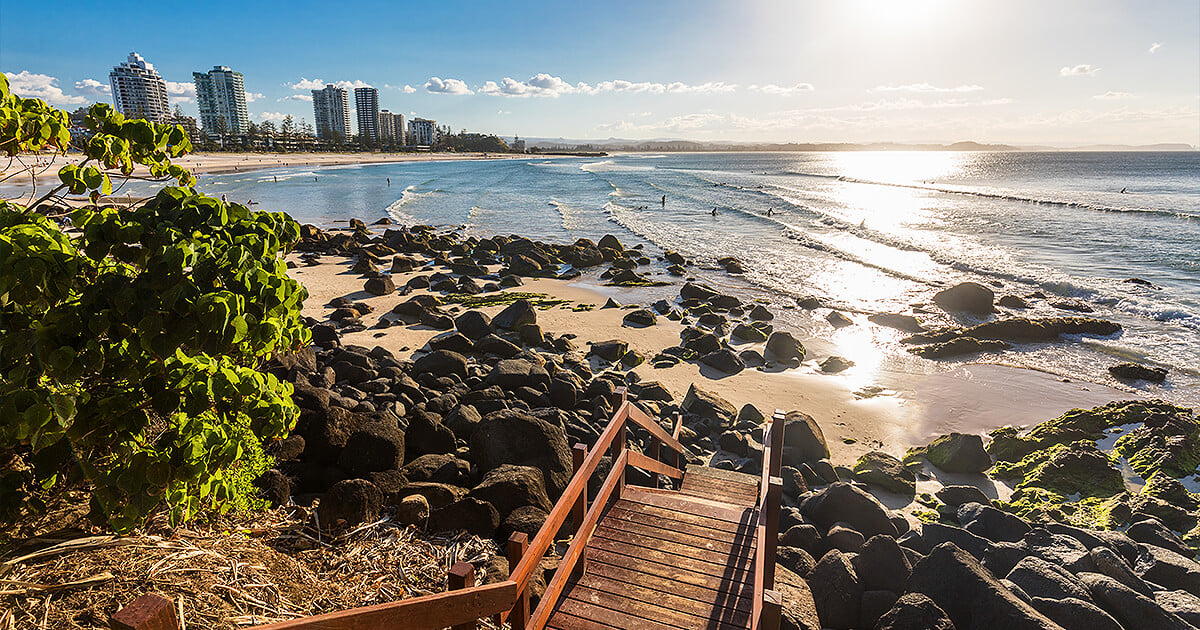 Brisbane has so many things going for it that a list would be very long and extensive. In saying that though, one of the best things about Brisbane is its close proximity to some of the best beaches in the nation, from the Sunshine Coast to Coolangatta on the Gold Coast, including Moreton Bay and the Brisbane River on which Brisbane is set.
This translates to you having the choice of a short travel at the weekend to either the Gold Coast or Goldie, as we call it, with miles of sunswept surfing beaches or the Sunshine Coast with kilometres of the same. All of this within an hours travel of most Brisbane suburbs.
In addition to this is the picturesque mountain scenery, river walks, camping and day tour localities available and the ease with which all of these can be reached. None of which is any good unless you have the weather to make it all the more enjoyable. This is something that Brisbane excels in. They don't call Queensland the Sunshine State for nothing.
When it comes to the drawbacks of coming to Brisbane it would have to be the lack of the crush of humanity as Brisbane has about half the population of Melbourne. Oh well, our loss or not!
In all seriousness, Brisbane has similar issues to other bigger cities - traffic being the main one. Brisbane also has hot summers but so does pretty well every city in Australia.
If you are serious about a move to the Sunshine State then you will need a quality interstate removalist to help you relocate and as an industry leader we have the runs on the board for better than 35 years.
11. What are the best Brisbane suburbs to live in?
Some of Brisbane's best suburbs are listed with some helpful real estate info in our article Brisbane suburbs guide to help you find the best location to move to.
Again any preferences towards individual suburbs depends on the needs of you and your family. Needs might include things like education, work, sports, entertainment, transport, health facilities, cultural attractions and more.
It's worthwhile looking at the topography of Brisbane too as there are many leafy suburbs nowadays that have a distinct rural feel to them yet within easy public transport reach of the CBD or major shopping and business hubs.
What are the main shopping centres?
Major shopping centres include:
Westfield Chermside
Westfield Carindale
Queen Street Mall
Indooroopilly Shopping Centre
Remember, it's always a good idea to do specific research and visit areas in person to get a feel for them when considering moving to or within Brisbane.
What are the most family-friendly suburbs?
Suburbs like Ashgrove, The Gap, Chermside, Manly, and Kenmore are known for being family-friendly and boasting good schools, parks, and community facilities.
What is the best area for retirees?
Many retirees enjoy areas like Sandgate, Redcliffe, and Wynnum due to their proximity to the coast and relaxed atmosphere.
How do housing prices vary across different suburbs in Brisbane?
Housing prices can vary widely. Typically, suburbs closer to the CBD, riverfront properties, or those in high-demand school catchments tend to be pricier. Outer suburbs or those further from key amenities might be more affordable.
12. What are Brisbane's best dining options?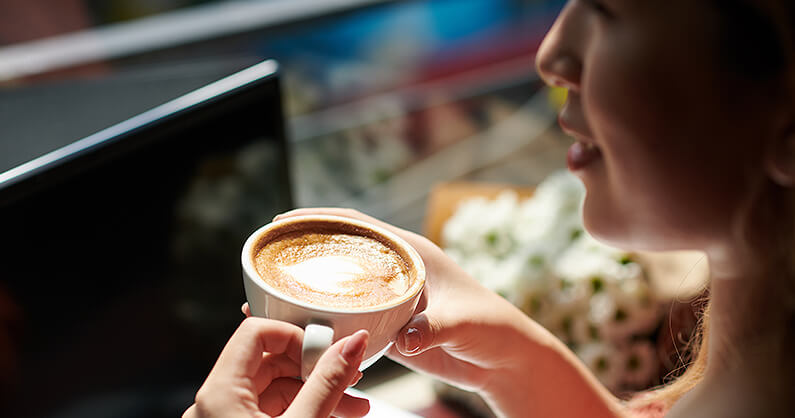 Dining options in Brisbane are equal to and better than the best of any other Australian capital and of course, your preferences should dictate which type of cuisine you wish to explore. Brisbane grew up in the 90's with many varieties of foods from other nations being gastronomically represented.
You have a smorgasbord of choice available to you for just really great food. To get a review of the best of the best and a list of the great dining houses have a look at Must Do Brisbane.com.
Where's the best coffee?
Brisbane has a thriving coffee culture. Some popular spots include:
Felix for Goodness
Coffee Anthology
John Mills Himself
Death Before Decaf
The Coffee Cafe
The Delightful Turk
13. What is the social scene, culture and sport like in Brisbane?
Brisbane's Southbank complex which originally hosted the 1988 World Expo is home to many fine cultural facilities which can be accessed by CityCat from points along the Brisbane river or by train or bus, all of which land you right at Southbank. It's just a great experience wandering through Southbank in anticipation of the many cultural opportunities on offer.
Additionally, places like La Boite Theatre, Schonell Theatre, Twelfth Night Theatre, Brisbane Arts Theatre, SGIO Theatre, Cremorne Theatre and numerous others are great venues for live theatre.
These are a small part of the many cultural opportunities in and around Brisbane.
Brisbane social scene
Brisbane has a vibrant social scene with a mix of festivals, cultural events, nightclubs, bars, and dining establishments.
Are there community groups or social clubs that newcomers can join to meet people? Yes, there are various community groups, sports clubs, and hobby clubs that welcome newcomers, from hiking groups to book clubs and cultural associations.
Brisbane sports scene
On the sporting front Brisbane boasts some of the greats in all 4 football codes. The Brisbane Lions, Broncos, Roar, Qld. Reds. Brisbane also boasts nine major sporting and entertainment stadiums with up to 4 million patrons attending per year. Additionally, sporting ovals and facilities in Brisbane are too numerous to name. Coincidentally, Brisbane is on its way to becoming the sporting capital of Australia.
14. What about educational facilities in Brisbane
Where are the best schools (primary and high schools)? Popular and reputed schools include Brisbane State High School, All Hallows College, Ormiston College, Brisbane Grammar School, Brisbane Girls Grammar, The Gap State High, Mansfield State High School, Ascot State School and Oakleigh State School for primary education.
Brisbane also hosts a number of great universities. These include the University of Queensland (UQ), Queensland University of Technology (QUT), and Griffith University.
15. Cool Attractions and Hidden Gems
What are the top attractions in Brisbane?
South Bank Parklands
Brisbane Botanic Gardens
Queensland Art Gallery and Gallery of Modern Art
Story Bridge
Mt. Cootha lookout
Mt. Glorious
Border Ranges
Lone Pine Koala Sanctuary
The Wheel of Brisbane
Brisbane River Cruise
128kms of the best beaches in Australia nearby
Our favourite hidden gems include:
The Spring Hill Baths
Kangaroo Point Cliffs
New Farm Park's rose gardens
Secrets of the City walking tours
The many laneways filled with art and boutique cafes
16. What about healthcare?
Brisbane offers a mix of public and private hospitals, such as the Royal Brisbane and Women's Hospital, Mater Hospital, and St Andrew's War Memorial Hospital.
Brisbane is the hub of healthcare in Queensland and also serves the regional areas of Queensland with specialists. If you require ongoing treatment or more specialised medical care, or you just want to be assured that your needs will be looked after when the time comes, Brisbane is a good location for healthcare facilities.
The Wrap Up on Moving to Brisbane
You could do a lot worse than a move to Queensland's capital, Brisbane. It is a city that exudes a vitality of life in all its richness. It, more than any other capital city in Australia, is a city of immense opportunity coupled with a fantastic and exciting outdoorsy lifestyle.
Your move to Brisbane gives you an ideal opportunity to discover some of the best beaches in Australia along with a city that vibrates with liveliness. There is a spirit of community and social cohesion along with a progressive drive that sees the city growing in importance and facilitation.
If you want to make further enquiries we would be glad to help you make an important change in your lifestyle happen. Give us, your Interstate Removalists a free call on 1800 681 434 or if you have made the decision to move, get a free online quote now.