Brisbane suburbs guide to help you find the best location to move to
So you have the amazing and exciting opportunity of searching out the most suitable suburb in which to raise your family or to just settle down. You're after a space filled with the vitality and excitement of life, the chance of advancement, the assurance of security and peace, a place where life in all its colour and texture can thrive. Brisbane is a great pick with an exceptionally mild and pleasant climate, every possible facility whether health, education, entertainment or sport that you could need, closeness to some of the best beaches and bayside living you could ever want, and just a friendly inviting community spirit in it's people.
Welcome to Brisbane!
We have put together some great ideas to help you select the best fit of Brisbane suburbs for you and your family, whether Brisbane inner-city suburbs, outer suburbs, or maybe bayside suburbs. Once you have decided on the best location, then you then can hire a furniture removalist confidently for your big move.
If you're in a rush, you can
Brisbane Overview Resources
Population
2.4 million people are living in Brisbane according to the statistical projection for Brisbane's population in 2020. Brisbane incidentally is the capital of the state of Queensland and the seat of government for the state.

The City of Brisbane administers a larger population than any other local government in Australia.



Resource:

https://www.macrotrends.net/cities/206170/brisbane/population
Rental & Purchasing Stats
Other interesting demographic information about Brisbane including rental and purchasing stats can be seen at ABS -



Resource:

ABS -

https://www.abs.gov.au/population
Map, Library & Park Information
Brisbane has so many amazing features like Mt Cootha and the Botanical gardens, Mt Glorious and Mt Nebo, Moreton Bay and the islands, Brisbane River and the many walks along its banks also with the river cats and other river transport craft, easy access to the Gold Coast and Sunshine Coast and the hinterlands like the Lockyer Valley, Toowoomba, Wivenhoe, North Pine, Moogerah and Somerset Dams, the mystique of the Glass House Mountains in addition to the other opportunities.

For the most up-to-date information on Brisbane's features and a great resource with information on the Maps, Library & Parks in 190 mainland Brisbane suburbs, additional islands and localities in Moreton Bay all highlighted on Brisbane City Council's website.



Resource:

https://www.brisbane.qld.gov.au/about-council/council-information-and-rates/brisbane-suburbs
Brisbane's weather
Brisbane's coldest months are June and July with daytime maximums usually around 22 deg. C but rarely falling below 20 deg. C. Because of the city's closeness to the Moreton Bay and the Coral Sea, it maintains mild variations in temperature all year round with 280 days of sun a year and a winter that is described by southerners as glorious. If you're coming via interstate removals Brisbane you won't need nearly as much cold-weather gear as you would in our southern capitals.



Resource:

Check out

https://www.visitbrisbane.com.au/information/visitor-essentials/climate-in-brisbane
Inner city suburbs guide
If it's inner city lifestyle that suits you with all the ease of access to the CBD, great restaurants and entertainment, a level of excitement that enriches your life, and outstanding facilities including some of the most prestigious educational facilities in the country, places like Paddington, New Farm, Spring Hill, West End, Fortitude Valley, and Kangaroo Point are worth a look.



Resource:

A great site for searching out Brisbane suburbs close to the city and more is

https://www.beesnees.com.au/buyers/brisbane-suburbs

Inner city excitement guide
For a valuable guide on things to do and particularly for inner city dwellers like street-side markets or diverse places like Fish Lane, Albert St. shopping, Edward St., Queens St. Mall and the Regent Theatre, you will get some unique and exciting ideas and more including the

coolest

Brisbane suburbs guide which gives you an idea of the most popular and best-rated suburbs in the inner city Brisbane area.



Resource:

https://www.visitbrisbane.com.au/information/articles/destinations/coolest-suburbs-in-brisbane
First hand view of Brisbane suburbs
For a wider and more diverse look at Brisbane suburbs and information regarding real estate agents and other interesting but relevant facts or FAQs try homely. This site gives you mostly all the Brisbane suburbs and wider environs with maps of locale, real estate agents, a brief description of the suburb and more.



If you are planning on moving with

interstate removalists

to Brisbane soon, then it is a good idea to search out suitable locations and get first hand feedback (our team are definitely happy to chat about this) before you lock in the location of your new home / accommodation.



Resource:

https://www.homely.com.au/find-suburb-by-region/brisbane-queensland
Most liveable Brisbane suburbs

Brisbane City profiles
This Brisbane Suburb Profiles guide

is great if you are after information regarding accommodation, tourist info, things to do events, destinations, or just a directional subdivision of the city to get your bearings. This suburbs guide also has a logical division breakdown of the Greater Brisbane area, which is particularly helpful for someone who is new to the Brisbane are, especially if you moved from an interstate location

.



Resource:

https://www.brisbane-australia.com/brisbane-suburb-profiles
To get an appreciation of the layout and closeness to facilities that you might need,

Google maps

is a useful tool which facilitates a search of Brisbane suburbs with info including where to get groceries, food delivery, takeaways, hotels, banks, fuel, Post offices, hospitals, pharmacies and much more.



Resource:

https://www.google.com/maps/@-27.470933,153.023502,14z?hl=en
Bayside living
Events in Brisbane
The following resource will help you find all the greatest and best events (while many things have been cancelled due to COVID-19, many operators are coming up with unique ways to still allow fans to be involved via live streaming, virtual tours and masterclasses), so no matter your passion you can find something. But if you're an AFL or NRL fan then you're going to love Brisbane even more. Brisbane is also the home of the NRL's Brisbane Broncos based at Suncorp stadium previously known as Lang Park and the Women's NRL Brisbane Broncos team with the AFL's Brisbane Lions based at the Gabba and AFLW Brisbane Lions team.

The Queensland Events site will let you search by your interest, from Adventures to Dinosaurs, so there is something for everyone.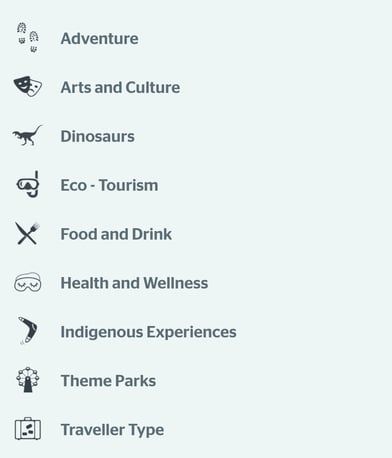 Resource: https://www.queensland.com/sg/en/things-to-do/events

Gold Coast and Sunshine Coast
No information about Brisbane would be complete without mention of its nearness to the beautiful and stunning Gold Coast and the equally beautiful yet different Sunshine Coast. From Brisbane, the Gold Coast is 71 km on the 4-lane M1 freeway making the trip an easy 45-minute drive. The trip from Brisbane to the Sunshine Coast is longer at 108 km but you have a magnificent view of the Glass House Mountains on the way north. The accessibility of these coastlines and the nearness to Moreton Bay make Brisbane uniquely placed for those who enjoy all the excitement of all sorts of water sports recreation or just taking it easy and lazing away in the sun.

Resources:
https://www.destinationgoldcoast.com
https://www.visitsunshinecoast.com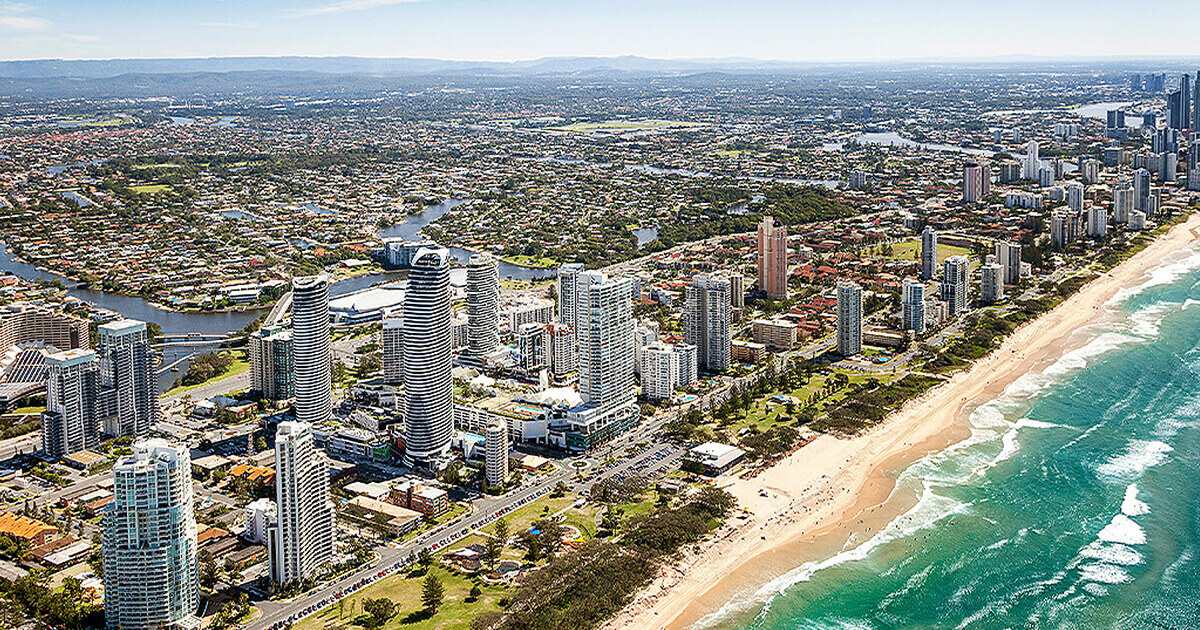 Summary of Brisbane Suburbs Guide
Brisbane is just a great place to make it your home with a world of possibilities waiting for you and your family. It's not a small city and therefore knowing what is available and on offer will ensure you move to a location that will match your family, lifestyle, and work goals. So we encourage to take the time to explore the above links and/or
Once you have found the perfect location, then it's time to start to plan your move, so if you want some first-hand knowledge from a furniture removalist then reach out to us or post a comment below. If you're ready to make the big move and want a quote to move interstate then feel free to call us for free on 1800 681 434. We're always happy to have a chat to help you make your move as smooth as possible.