How much does it cost to move house in Brisbane in 2023?
Are you considering making a move to or within Brisbane in 2023? Or maybe you know that you're moving and it's time to create a budget and make a plan. Either way, you want to understand how much it costs to move house in Brisbane. To help you, we've listed our 7 simple steps to figuring out your moving costs starting with what's going to affect the costs of moving.
What affects the costs of moving house?
Distance: one of the big factors is how far your old house is from your new house. The further away it is, the more it'll cost to move your things there. Moving locally, like with our Brisbane removalists, is quite a bit cheaper than interstate moves.
Size of home & amount of belongings: if you're moving out of a larger home with lots of things in it, more manpower, packing materials and transport space are needed. This increases the cost. On the other hand, if you have less and are moving out of a smaller home, it'll cost you less.
Timing: peak moving seasons may cost more due to higher demand but it does depend on the moving company. It will also cost more on weekends versus weekdays.
Additional services: incorporating additional services like storage, packing, wrapping, set up and reestablishment, will increase the cost of your move but while they can be very convenient, are an area of cost savings if you don't need to use them.
Figuring out what your move in Brisbane will cost
Step 1: your inventory
Create a list of everything you plan to move. Include furniture, appliances, boxes, heavy items like pianos, and anything else that will help you estimate the size and weight of your load. This is a key factor in moving costs.
(While you're doing that, you may also want to have a side list of things to sell or donate.)
Step 2: calculate your distance
How far are you from your future home? Are you moving within Brisbane? Or interstate? If you're just looking at costs before deciding whether to make the move or not, you can estimate this with what we're doing here or our interstate calculator. Local moves are cheaper than interstate moves as less time is required.
At this stage, you can continue to work this out or just ask us for a quote.
Step 3: which type of moving service will you need?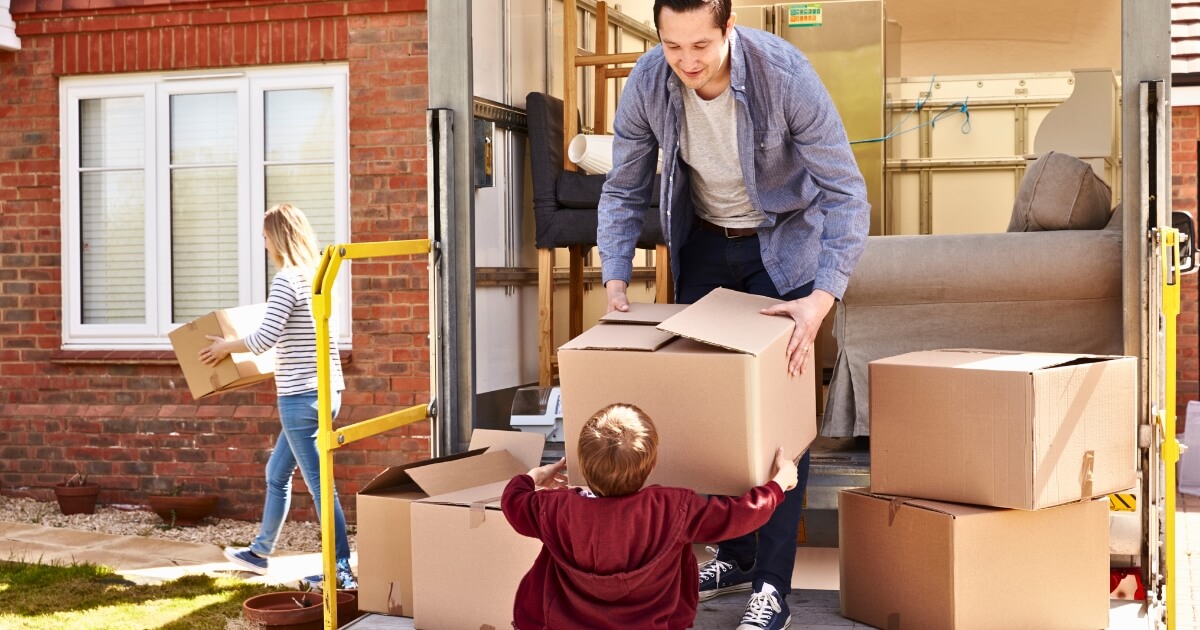 Will you go DIY and rent a trailer or moving truck? Would you rather someone move your things for you and use the services of some great Brisbane removalists like us? Do you need or want extra services like packing, storage, furniture disassembly and reassembly, set up or handling of specialty items? Figure out what you'd like as part of your move.
Step 4: is the location difficult to access for any reason?
If you're moving out of a location or into one that has some difficult access issues - like a lot of steps, for example, factor this into the cost. High-rise apartments with only elevator access can also impact costs.
Step 5: Get a removalist quote
Now that you know how much you've got to transport, how far you're going, and what type of services you need, it's very easy to get a quote. Quotes from removalist companies like ours, are very simple to get and will give you a real understanding of what the move will cost. We let you know all fees up front with no surprises later on so make sure any other quotes you get cover all the bases as well.
You can learn more about our Brisbane hourly rates here, but here's an idea of the costs:
A small move:
2 movers @ $100-$115 per hour (depends on the day)
3 hours
Total cost of $300 - $345
Moving a 3 bedroom home
4 movers @ $245 per hour
6-8 hours
Total cost of $1470 - $1960
Larger move - 4 bedroom home
5 movers @ $315 per hour
8-10 hours
Total cost of $2520 - $3150
Step 6: consider insurance
Insurance is an optional extra to cover any damage that could be incurred by the move. Different companies offer different insurance options so be sure to inquire when you're asking for a quote.
Step 7: factor in additional costs
Extra costs can include things like:
Packing materials
Storage
Pet boarding or transport
Additional petrol used in going back and forth between places
Set up fees for internet and other services you use
Time off work
Additional childcare
Bond cleaners
Time to add things up
Your final step is to tally up the costs. You may want to do this a few different ways:
Create your DIY cost (including time off work and unpacking)
Create a bare minimum cost using removalists
Create a costing for what you'd really like, for example, removalists plus packing and wrapping
And finally, you can create an ideal situation costing - so include the removalists and all the services you'd like included
From there, you can look at your budget and decide what's really going to work for you and then make a plan to move forward. Remember to ask us for a quote, it's free and you're under no obligation. Happy moving!