Brisbane removalists hourly rate
One of the first considerations that come to mind when moving is "what's it going to cost us". Like most of us, you don't have an unlimited flow of cash so in this article we have put together key Brisbane removalists hourly rates, along with other major city rates or fees to be aware of.
Now you can save even more money by moving yourself but the advantage of getting a professional furniture removalist rather than doing it yourself is immediately apparent when you watch your heaviest items walking out the door without you lifting a finger. Good move!
Key points we will answer in this blog:
How much do movers cost hourly in Brisbane?
As you can imagine most reputable furniture removalists can give you a quote either online or over the phone but as a general guide the below should give you a rough estimate on hourly cost based on days and manpower.
Movers Hourly Rate Estimator
Movers
Truck
Days
Hour Rate
2
1
Monday to Thursday
$130
2
1
Friday to Sunday
$140
3
1
Monday to Thursday
$170
3
1
Friday to Sunday
$180
Note: If your house is more than one level then your fees will increase by about 20% - 30%.
Generally speaking a 2 bedroom unit or house, taking 4-6 hours for 2 movers and a truck will set you back between $585-$845.
Other Moving Modes to other places
One method of moving is the self-pack container. If you are confident enough to attempt this yourself, here are some estimated rates:
Rates to and from Perth are between $2,000 and $6,000
Sydney to Brisbane is between $3,000 and $4,000.
Rates for across town or local moves in Brisbane
If you're just moving across town in Brisbane our research shows that quotes can be in the $35-$55 per hour per person, in 15min increments but travel time, distance, access to residences and location can all influence this price and the length of the job.
Here's a guide to show you some approximate rates moving across town in Brisbane:
| | | | | |
| --- | --- | --- | --- | --- |
| Size of move | Number of movers | Hours | Rate per hour | Total |
| Small items | 2 movers | 3hrs | $100-$115 | $300 - $345 |
| 3 bedroom home | 4 movers | 6 - 8hrs | $245 | $1,470 - $1,960 |
| 4 bedroom home | 5 movers | 8 - 10hrs | $315 | $2,520 - $3,150 |
What about other cities
An across town move within Melbourne for a 3 bedroom house can average between $600 to around $1,500 depending of course on several variables.
An interstate move from Melbourne to say Brisbane can work out at $128.00 per m3 or for a 10 m3 load $1,280 that being city depot to depot.
An interstate move from Sydney to say Brisbane can work out at $114.00 per m3 or for a 10 m3 load $1,140 that being city depot to depot.
An interstate move from Sydney to say Tasmania can work out at $187.00 per m3 or for a 10 m3 load $1,870 that being city depot to depot.
Factors to be aware of that will impact moving costs.
Your location and access to or distance from the "moving out of" residence and equally the access to the "moving into" residence.
Are you moving from the ground floor only or high set/high rise?
Time of year as holiday periods may incur extra costs because of demand.
Traffic considerations.
Insurance cover on your possessions while in transit.
Storage costs if necessary, but some removalists like us may offer this for free for a short period.
Who is doing the packing?
The overall distance of your move.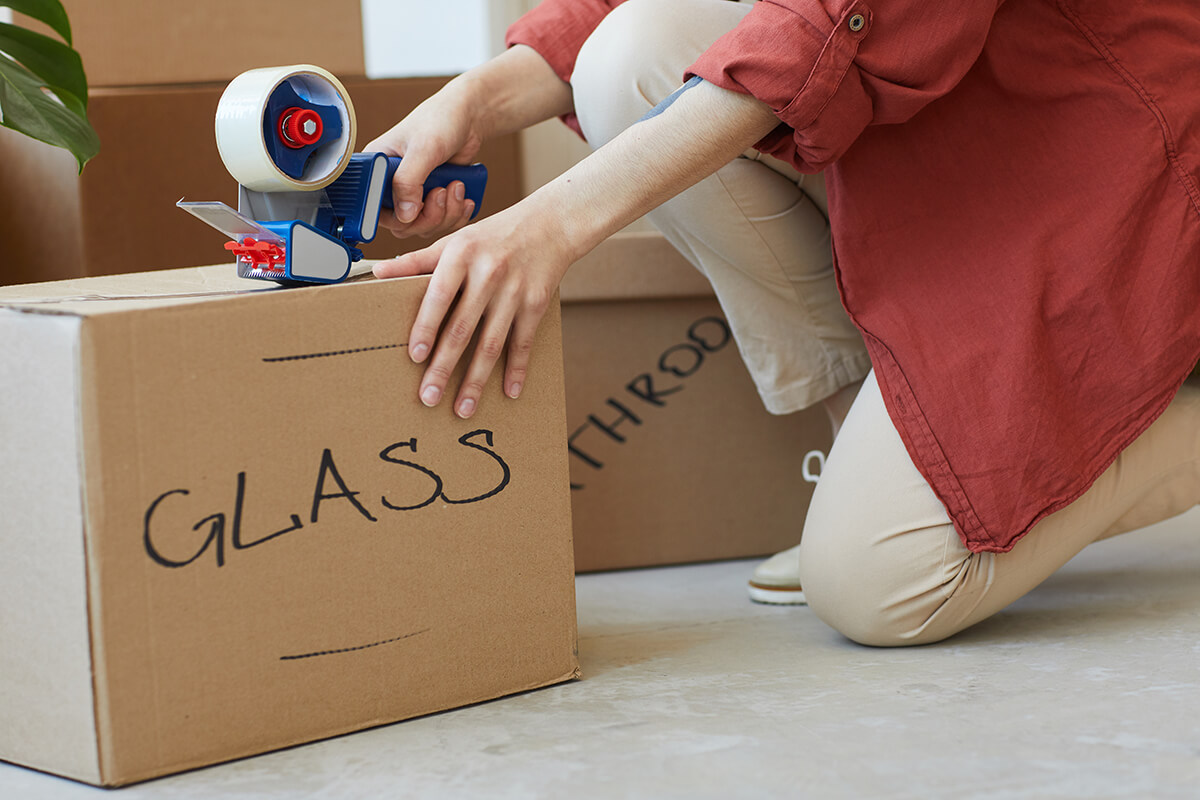 Average moving costs comparison Australia-wide
The following table might give you some clarity on charges that might apply to complete-service local moves:
| | | |
| --- | --- | --- |
| City | Size of house | Average cost |
| Brisbane | 3 - 5 bedroom | $2,000 - $3,500 |
| Sydney | 3 - 5 bedroom | $1,500 - $3,500 |
| Melbourne | 3 - 5 bedroom | $1,500 - $3,500 |
| Canberra | 3 - 5 bedroom | $1,200 - $3,500 |
| Adelaide | 3 - 5 bedroom | $1,300 - $3,500 |
The Wrap Up Removalist Hourly Rate
So what can you do with this information? It's a comparison that can give you a rough idea of the costs, but it is not designed to be 100% and we still recommend that you call a few removalists or even better, jump on our Interstate Moving Calculator. If you're moving locally in Brisbane why not give us a free call on 1800 681 434. Also, the above information should help you save some money if you don't move during peak times outlined and give you a realistic expectation for the budget needed for your next big move.
The above pricing estimates are averages based on what removalists are doing in our industry. It should help you decide if you should invest in getting professional removalists or go DIY. When it comes to the DIY or hiring question, we know that our customers definitely think they have made the right decision when they see their heaviest piece of furniture walking out the door without them even bending their back!