How much does it cost to move interstate?
It's not something you do frequently so most people aren't aware how much to budget for their interstate move or what hidden costs they may be up for.
To help you, we've outlined approximate interstate moving costs for common city to city moves.
We've also listed other costs you might not have thought of that you'll probably need as part of your interstate move.
How much does it cost to move from state to state?
Based on interstate moves we've done for clients over the past 10 years, on average, moving interstate will cost you between $2,600 - $5,850 for a 3 bedroom house move.
Keep in mind these are only averages and it does depend on the amount of furniture you have, and the types of furniture (eg. budget more for a king size bed, several lounge suites or an upright piano), but these figures will give you a starting point to help you plan for your moving budget.
Want to calculate your move for a different location?
Answer a few questions & get your instant estimate, no email required!
Backload & save
If you don't have a large amount of furniture or items to move, we'd suggest considering getting a backloading service which can save you approximately 10-30% off your interstate move.
Backloading does mean your move may be loaded on to the same truck as another small move. To prevent any delivery mixups, make sure your removalist is willing to:
provide you with a written inventory of your items
label your boxes
put up partitions in the truck to separate your belongings from other clients

Other move costs you might not have thought of...
Moving insurance
Most interstate removalists don't cover damage to your items during transit if the damage is due to no fault of their own, such as a traffic accident or water damage from rain. Check your home and contents insurance policy to see if your contents are covered during transit or if you can add insurance for your move as an optional extra.
Alternatively, most reputable interstate removalists are legally authorised to provide Goods in Transit insurance. There are legal documents they need to supply as part of the insurance, so make sure you're supplied with these: a Product Disclosure Statement (PDS), a Financial Services Guide (FSG) and insurance documents in your name.
Packing service
Unless you've requested it, packing your items is not generally included in a removalist's quote. Getting a packing service is not only a great option if you're pushed for time, but also for peace of mind knowing your items have been prepared for transit by professionals.
Professional removalists have the right materials to ensure a damage-free move for your valuables, and train their staff for this specialist service.
Packing services range from:
Custom packing for a couple of high value, delicate or oversized items, to
Packing for your entire house, as well as
Unpacking some or all of your items on arrival
Storage on arrival
Need your move stored for a while before you settle? Look for interstate removalists that offer short to long term storage for a streamlined move and to save costs. No need to try to co-ordinate suitable days and times with two different parties.
Transportation of pets
Book your furry family members in with your removalist as well. There are quality interstate removalists out there that can co-ordinate safe, professional pet moving services as part of your move.
Speaking for ourselves, we've got dedicated suppliers that we use frequently so we know the quality of service delivery we can expect for our customers and their fur buddies.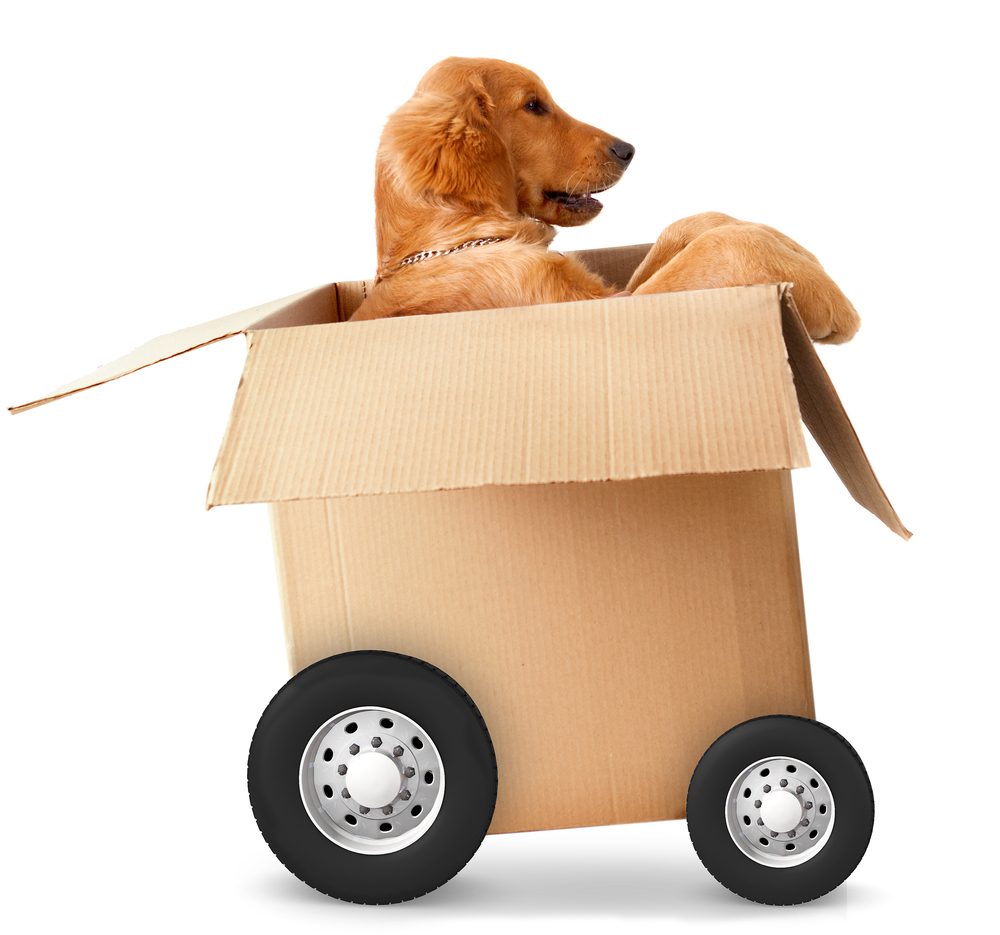 Transportation of vehicles / motorbikes
No need to look for an additional provider to organise the transport of your car or motorbike interstate.
Professional removalists that specialise in interstate moves will often have a network of vehicle transportation providers across the country which means they can save you time and potentially money by organising this service for you as part of your move with them.
Boxes for DIY packing
If you've got the time and self-motivation to complete your packing yourself, we'd recommend investing in quality commercial-grade moving boxes and packing material.
These boxes have been designed specifically for commercial removalist transportation (boxes bought from your local hardware store aren't). They're also the same boxes that we use ourselves so you're guaranteed you're using the best you can get to protect your belongings.
Most interstate removalists sell commercial-grade moving boxes and materials and can ship them direct to you, Australia wide.
Use our boxes, and we'll 100% guarantee the integrity of our boxes if you move with us.

Chris Cornish ~ Director, Austate Removals
The wrap up.
As a starting point, budget $2,600 - $5,900 for your interstate move.
Start researching interstate removalists months prior to your move so you're not making rushed decisions at the last minute and to ensure you've organised and locked in all of the extras you need with your move that we've covered here.
Got any questions or need a quote from a top-rated removalist on Google? We'd love to give you a hand with your move. Get a moving quote or get in touch today.