How much does it cost to move interstate?
It's not something you do frequently so most people aren't aware how much to budget for their interstate move or what hidden costs they may be up for.
To help you, we've outlined approximate interstate moving costs for common city to city moves.
We've also listed other costs you might not have thought of that you'll probably need as part of your interstate move.
This includes:
How much does it cost to move from state to state?
Based on interstate moves we've done for clients over the past 10 years, on average, moving interstate will cost you between $2,600 - $5,850 for a 3-bedroom house move.
Keep in mind these are only averages and it does depend on the amount of furniture you have, and the types of furniture (eg. budget more for a king-size bed, several lounge suites or an upright piano), and the distance of the move, but these figures will give you a starting point to help you plan for your moving budget.
Does the cost of moving depend on the states you are moving to or from?
There are some cost differences for moving interstate, particularly based on the distance of the move, size of the move, time of year and associated services like packing and unpacking.
QLD > WA
For instance, a move from Queensland to West Australia can be from $3500 up to $10,000 with an average of about $5000 for a 3-bedroom house.
QLD > NSW
Moving from Queensland to New South Wales would work out to between $3500 and $8000 subject of course to the above factors.
QLD > VIC
Queensland to Victoria works out at between $1000 and $6000 averaging at $3500.
What about to Tasmania?
Brisbane to Hobart might work out between $1500 to $8000 averaging $5000. This would be less if you are moving from Victoria or New South Wales but you still need to factor in the ferry plus booking time for the ferry.
Factor in the time of year
Moving over the Christmas holidays may cost more due to the volume of traffic and other difficulties associated with the season.

Want to calculate your move for a different location?
Answer a few questions & get your instant estimate, no email required!
One of the advantages of enquiring online is that you can quickly adjust your locations of to/from to suit your plans. This gives you a better idea of what you might be up for and the freedom to experiment with location as a comparison.
Backload & save
If you don't have a large amount of furniture or items to move, we'd suggest considering getting a backloading service which can save you approximately 10-30% off your interstate move.
Backloading does mean your move may be loaded onto the same truck as another small move. To prevent any delivery mixups, make sure your removalist is willing to:
Provide you with a written inventory of your items and make your own inventory to correlate with theirs
Make sure you label your boxes well with name, destination address, room location and number of items
Ensure they put up partitions in the truck to separate your belongings from other clients
They should give you a tracking contact so you are aware of the location of your possessions at all times

Other move costs you might not have thought of...
Moving insurance
Most interstate removalists don't cover damage to your items during transit if the damage is due to no fault of their own, such as a traffic accident or water damage from rain. Check your home and contents insurance policy to see if your contents are covered during transit or if you can add insurance for your move as an optional extra.
Alternatively, most reputable interstate removalists are legally authorised to provide Goods in Transit insurance. There are legal documents they need to supply as part of the insurance, so make sure you're supplied with these: a Product Disclosure Statement (PDS), a Financial Services Guide (FSG) and insurance documents in your name.
It may seem like another unnecessary cost but insurance is for your benefit so that you don't suffer loss of your possessions in transit despite the circumstances.
Packing service
Unless you've requested it, packing your items is not generally included in a removalist's quote. Getting a packing service is not only a great option if you're pushed for time, but also for peace of mind knowing your items have been prepared for transit by professionals.
Professional removalists have the right materials to ensure a damage-free move for your valuables and train their staff for this specialist service.
Packing services can include:
Custom packing for a couple of high-value, delicate or oversized items
Packing for your entire house
Unpacking some or all of your items on arrival
The cost of getting your interstate removalist to pack and unpack for you is well worth considering. It takes so much of the worry out of the move for you.
Storage on arrival
Need your move stored for a while before you settle? Look for interstate removalists that offer short to long-term storage for a streamlined move and to save costs. No need to try to coordinate suitable days and times with two different parties, again saving you so much of the hassle.
Transportation of pets
Book your furry family members in with your removalist as well. There are quality interstate removalists out there who can coordinate safe, professional pet moving services as part of your move.
Speaking for ourselves, we've got dedicated suppliers that we use frequently so we know the quality of service delivery we can expect for our customers and their fur buddies.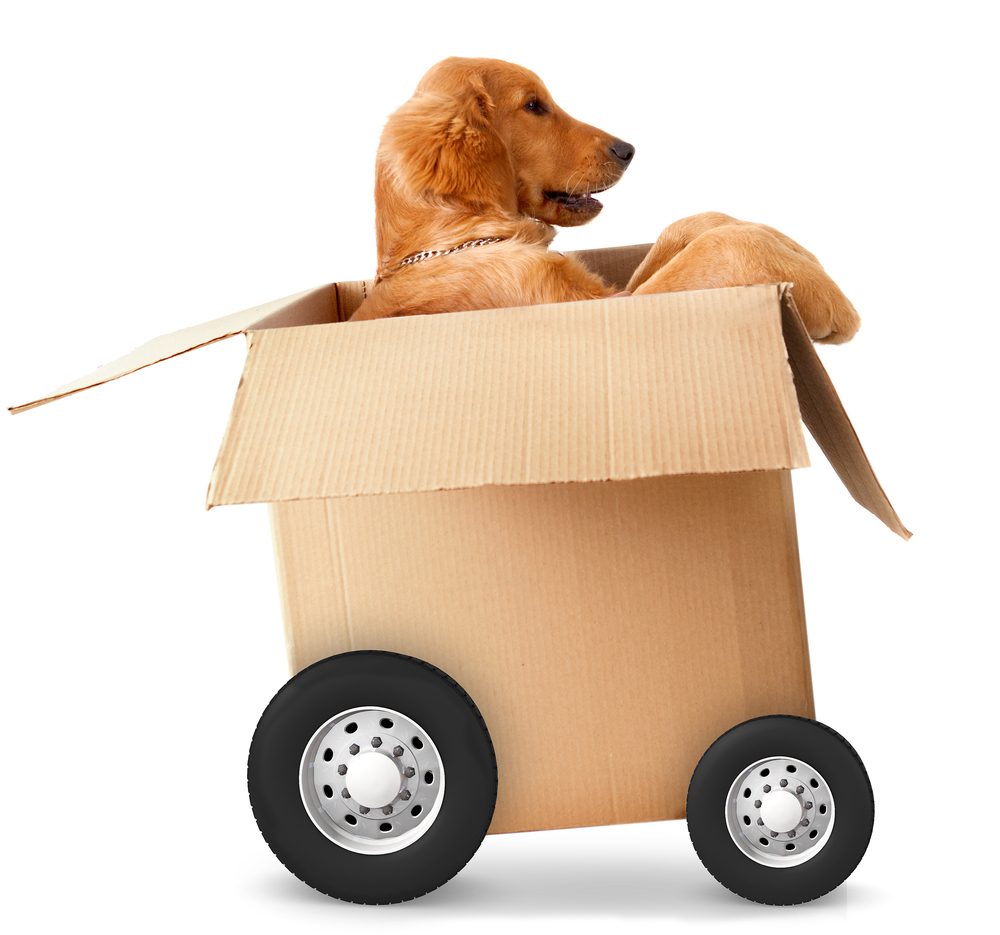 Transportation of vehicles / motorbikes
No need to look for an additional provider to organise the transport of your second car or motorbike interstate.
Professional removalists that specialise in interstate moves will often have a network of vehicle transportation providers across the country which means they can save you time and potentially money by organising this service for you as part of your move with them. It is a great relief to find your second car there waiting for you at your new residence.
Boxes for DIY packing
If you've got the time and self-motivation to complete your packing yourself, we'd recommend investing in quality commercial-grade moving boxes and packing material.
These boxes have been designed specifically for commercial removalist transportation (boxes bought from your local hardware store aren't). They're also the same boxes that we use ourselves so you're guaranteed you're using the best you can get to protect your belongings.
Most interstate removalists sell commercial-grade moving boxes and materials and can ship them direct to you, Australia wide.
Use our boxes, and we'll 100% guarantee the integrity of our boxes if you move with us.

Chris Cornish ~ Director, Austate Removals
Tips for saving money during your move
It is worthwhile to have some practical tips on how you can save money on your interstate move. Here are our favourites.
Decluttering before the move. This can mean having a garage sale of those items you know you haven't used in a long time. The advantage is that you save money on not having to move unwanted stuff but also you gain some hard-earned cash that can offset your moving costs. Consider using some of the online selling platforms like Marketplace, Gumtree, or Ebay and others to earn some cash for your surplus items.
Choose a moving date that won't add additional costs. This can mean you consider the time of year and day of the week that you want to move. Holiday times mean that you may have trouble accessing your new residence due to holidayers and even have hold-ups due to traffic congestion (as you pay by the hour). Also, remember many utility companies close down for some time over Christmas meaning you might have trouble getting the power or gas on at the new residence or getting it cut off at the old.

Compare quotes from different moving companies.

These days the ease of using online quotes for your move gives you the option of being able to compare quotes so that you can get the best value for your dollar. Be careful though that the service that you choose is an accredited AFRA member and has adequate insurance coverage along with many years of experience in the removalist industry. Research the reviews and testimonials of removalists to ensure genuineness.
DIY vs. professional movers: pros and cons. If you are moving interstate it is important that you make a fully informed decision if you intend to do a DIY. The purpose of contracting a quality interstate removalist is that they can cover all the many concerns about moving that you may be unaware of. It's a big job requiring much in terms of planning, organisation, and logistics, all areas that most people might have little knowledge of and difficulty with. Even coming down to the best transport corridors to use for an interstate move. Then there is the packing, stacking, safe conduct of goods, insurance, access to properties and so many more issues. You might want to save yourselves the hassle and get the professionals in if only for your own peace of mind.
Government relocation grants & subsidies
The Relocation to take up a job assistance package is available through the Australian Government and can be up to $9000.00 depending on the circumstances of your move. Additionally, Services Australia has assistance available for rent and other costs associated with moving interstate for work.
The individual states also offer relocation assistance to those wanting to move to their states sometimes through their own particular government departments.
For students attending university, some universities have financial assistance available for students moving away from home.
Cost of moving interstate FAQ
Moving interstate in Australia can be an exciting yet daunting endeavour. One of the most important considerations is the cost of the move. To help you better understand the expenses involved in moving between states, we've compiled this FAQ.
1. What factors influence the cost of moving interstate in Australia?
Several factors can impact the cost of your interstate move, including:
Distance between your current and new location.
Volume and weight of your belongings.
Type of transportation (e.g., self-pack, DIY, or professional movers).
Time of year and day of the week.
Additional services (packing, unpacking, storage, etc.).
2. Can you provide a ballpark figure for an interstate move in Australia?
The cost of moving interstate varies widely, just as the distances do, but a rough estimate could range from $1,000 to $5,000 or more for a basic move. However, this estimate can change significantly based on the factors mentioned in question 1. See our section above for more on this.
3. How can I get an accurate quote for my interstate move?
To get a precise quote, it's recommended to contact multiple moving companies and provide them with specific details about your move. They will typically send a representative to assess your needs and provide a customised quote but leave this step until you have shortlisted the quality interstate furniture removalists.
4. Are there any hidden costs I should be aware of?
It's crucial to ask moving companies for a comprehensive breakdown of costs. Some potential hidden costs to consider include insurance, packing materials, storage fees, and additional services you may need during the move.
5. Should I hire professional movers or consider a DIY move?
This decision depends on your budget, the size of your move, and your willingness to handle the logistics yourself. Professional movers can make the process much smoother but are generally more expensive than a DIY approach.
6. Are there any cost-saving tips for an interstate move?
Certainly! Here are some ways to save on interstate moving costs:
Purge unwanted items before the move to reduce the volume.
Choose an off-peak moving date and time.
Compare quotes from multiple moving companies.
Consider self-packing to avoid packing service fees.
Opt for consolidated shipping if it's available. Ask your removalist about availability of this option.
7. What about insurance for my belongings during the move?
Most professional moving companies offer various insurance options to protect your belongings during transit. Ensure you understand the coverage provided and consider purchasing additional insurance if needed. Remember to maintain your insurance cover for your moving from residence until handover and also organise your cover for your move to residence. In addition, insurance cover for your possessions in transit can be organised through your trustworthy interstate removalist.
8. Are there any government grants or subsidies for interstate moving in Australia?
The Relocation to take up a job assistance package is available through the Australian Government and can be up to $9000.00 depending on the circumstances of your move. It's advisable to check with relevant authorities or agencies for any updates or changes in policies. Some state governments have relocation assistance available also, so do some research with the applicable state government.
9. Can I negotiate with moving companies for a better price?
Yes, negotiating with moving companies is common. Don't hesitate to ask for discounts, especially if you have multiple quotes and want to see if one company can offer a better deal.
10. How should I prepare for my interstate move?
Preparation and planning are key to a successful interstate move. Create a detailed moving checklist, gather all necessary documents, declutter your belongings, and communicate effectively with your chosen moving company to ensure a smooth transition.
Please note that the cost of moving interstate can change over time due to various factors, including economic conditions and inflation. Therefore, it's essential to obtain up-to-date quotes and information from moving companies when planning your move.
The wrap up.
As a starting point, budget $2,600 - $5,900 for your interstate move.
Start with a plan of your move giving time parameters and then researching interstate removalists months prior to your move so you're not making rushed decisions at the last minute and to ensure you've organised and locked in all of the extras you need with your move that we've covered here.
Got any questions or need a quote from a top-rated removalist on Google? We'd love to give you a hand with your move. Get a moving quote or get in touch today.