Furniture transport interstate: the easy way to get your dream interior look
Are you an aspiring home renovator or interior designer looking for the perfect furniture to complete your project? Or perhaps you want to spruce up your living space or bedroom with something truly unique? The good news is furniture transport interstate can open major doors when it comes to finding that one special item. It can be quite cost-effective too.
We'll look here at how you can use interstate transport for furniture, packing tips, reducing costs and what to look for in a removal company.
Why furniture transport interstate is a fantastic way to get the interior look you're after
If you want to spice up your home and give it a new look, using furniture transport interstate is an excellent option. Not only does it allow you to choose from a wide range of styles that might not be available locally, but it also ensures that the pieces you choose are of high quality.
When shopping locally, you often have to settle for what's available, compromising on the style or quality you want. But with interstate transport, you can find exactly what you're looking for and have it delivered straight to your doorstep. This can be pretty easy when working with high-quality and experienced interstate removalists.
What precautions do you need to take when shipping furniture interstate?
There are a few things you'll want to put in place when shipping furniture interstate to ensure a seamless process.
Consider if insurance is needed and when asking for a quote, let the agent know it'll cross state lines.
If purchasing your item from a retailer, check out how it'll be packaged.
If the retailer will not be packaging adequately for shipping, talk to your removalists about what's needed and create a plan.
Think about timing - when will you need your item, will any seasonal busy times interfere with shipping or will you need it by a certain date?
Be clear on what happens if you get your item and it's not right. If you end up wanting to send it back because it doesn't look right, if the incorrect item gets sent to you or if another bungle happens, you want to know the steps to take to solve the issue quickly (and who's paying for what).
Tips for packing large furniture items for shipment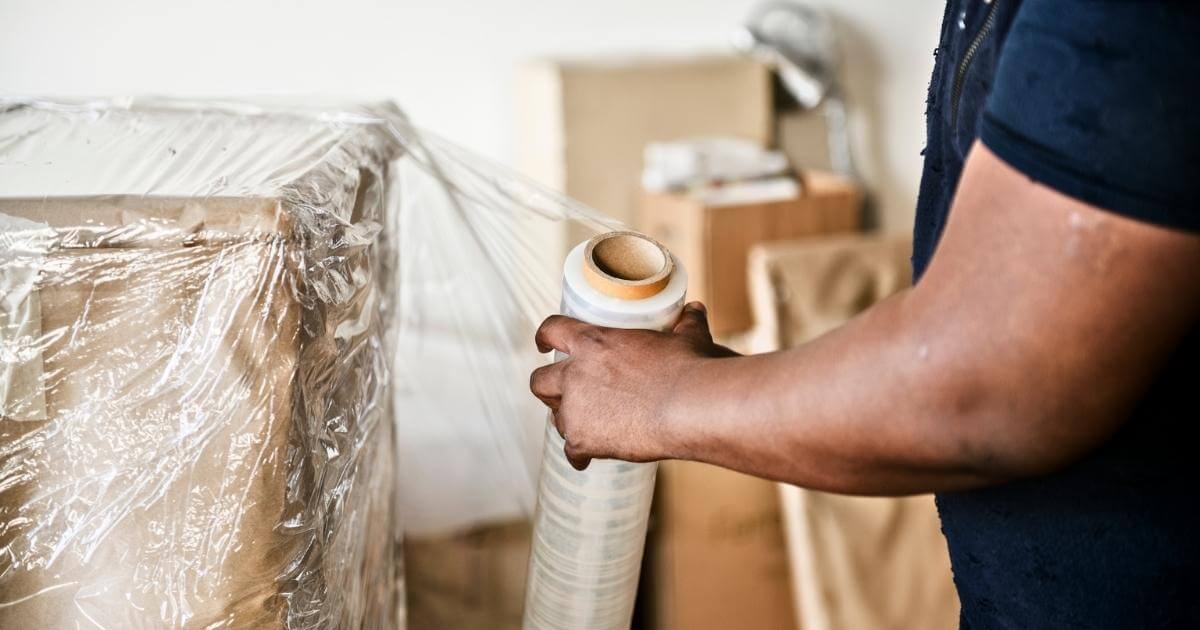 When it comes to packing large furniture items for shipment, it is important to have a plan and idea of what you or what the company or person you're buying from is doing. Here are a few simple tips to ensure your shipment arrives safely at its destination.
Ensure sturdy cardboard boxes are used that are specifically designed for heavy items.
Reinforce the corners and edges with packing tape, and add extra cushioning with air-filled packing material.
For large and bulky items, use custom-fit foam padding to keep them secure.
If it's possible to disassemble the furniture you're sending, consider doing that to reduce the risk of damage.
Make sure the item is labelled clearly and includes any special handling instructions for the carrier eg: Handle With Care, Top Loading etc
Tip: If you are buying second-hand furniture from an interstate person and not a shop, ensure they know how to pack this safely and also ask them to send you a video of the furniture.
How to choose a reliable shipping interstate moving service for your furniture transport
When it comes to transporting your furniture interstate, choosing a reliable shipping service is crucial. You want to ensure that your valuable belongings are in safe hands and will arrive at their destination in one piece. (No one wants a scratch on their new lounge!)
Here are some tips on finding great interstate removalists:
Look for a company that says they do furniture transport
Ask that the company has insurance to cover any major damages to your item (you'd be surprised how many don't!)
Read recent reviews of the moving company you're considering
Ask questions - they should have a friendly team ready to help
Ask for a quote and get one in writing
How to reduce the costs of moving furniture long distances
Moving furniture across state borders can be expensive, but fortunately, there are ways to lower those costs. One method is to consolidate shipments with other individuals or businesses who are transporting items to the same location, often called back-loading. This can decrease the overall expenses and make the process much more cost-effective.
Another option is to research and compare various shipping companies to find the most affordable service - just be sure they're quite good. Additionally, being organised and planning ahead can also reduce costs by avoiding last-minute rush fees and ensuring all necessary paperwork is in order.
At the end of the day, moving furniture doesn't have to break the bank if you're willing to put in a little extra effort and research. And it just might get you that piece that you really love and will live with for years to come.
A great interstate furniture transport provider can help you with getting a beautiful new (or new to you) piece of furniture to your home safely and cost-effectively. It's important to pay attention to details, choose the right interstate removalist and ensure your items are packed well. A little research can also help you to keep costs down so don't be afraid to give the moving company you have in mind a call. With a great team on your side, this can be an exciting and pretty stress-free move. Ready for a quote? Get a free quote now.