Say goodbye to winter blues: our guide to a fun-filled interstate move to sunny Queensland
If you've made the exciting decision to make an interstate move to Queensland and are ready for some sunny new adventures, congratulations! Moving house is an exciting time, full of energy and excitement – but it can also be hectic. To ensure that your transition goes as smoothly as possible and ends with a happy celebration rather than exhaustion, we're here to provide a little help and expertise.
We're going will take you through the ins and outs of a successful interstate move to our tropical state including:
Planning your interstate move: things to consider before you go
Embarking on an interstate move can be both an exciting and daunting experience. As you prepare to start a new chapter in a different location, having a well-organised plan can greatly alleviate the stress of your move.
Some key factors to consider are:
Budget: moving can be expensive but it doesn't need to be excessively so. Having a budget in mind for costs such as movers, your own transportation, packing materials, and any other fees that may come up like insurance changes, rego or licensing changes is worthwhile.
Timing: when planning your move, be sure to give yourself lots of time (if possible) to prep, pack and coordinate your move. Consider if your moving date is during a potentially busy season like the school holidays or if you really want to be moving boxes in the heat of summer.
Decluttering: Giving yourself time to declutter before you move can be a big help. That way you're not unpacking things you don't need or want.
Packing: plan for when will you pack which items, what will you leave until last and when you'll get your packing material or boxes organised

Transporting your things:

will you use Brisbane removalists like us or move your things yourself? If you choose a moving company, be sure to choose one with a great reputation, is very reliable and one that will care for your things.
Storage: if you're unable to move everything all at once, storage may be an option you need to plan for. Will you store your things in your new location or the old one? Some moving companies can help with this.
New home logistics: on arrival to your new home, what will you need first for sleeping, eating or working? Are there any licenses or permits you need (a pet license for example)? At this stage, it's time to coordinate utilities and think about mail forwarding.
Once you're closer to moving day, these house moving tips will also come in very handy.
What to do once you've arrived: tips for settling into your new home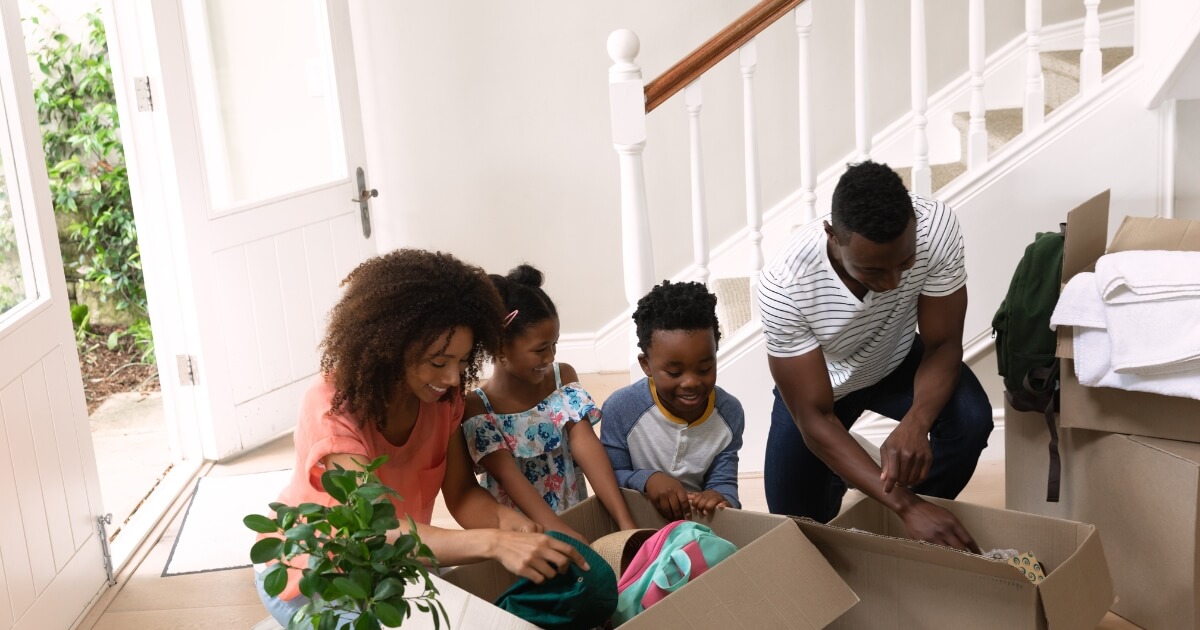 Another key part of planning your move is the planning required for where you are moving to - your new home. Is there anything you need to factor in?
Shops and grocery store locations?
Registering kids for a new school?
Local playgrounds?
Medical facilities you'd like to be aware of?
Easy places to take the dog for a walk? Or on-leash and off-leash areas?
Having a simple list, even on your phone, can be really helpful in a pinch.
Once you're in your new home consider the following tips for settling in:
First, kick-start your unpacking process by focusing on essential items such as toiletries, clothes, bedding and kitchen necessities. This will make your new house feel more like home and ease the stress of finding everything you need in a sea of boxes.
Next, don't hesitate to introduce yourself to your neighbours. Building relationships early on will not only help you feel more connected to your community, but it may also come in handy should you require assistance in the future.
Finally, explore your new surroundings on foot or by bike, familiarising yourself with local shops, parks, and amenities.
How to make the most of your new home in Queensland
Queensland is a place of incredible natural beauty combined with a fantastic climate. There is no doubt that your new home in paradise promises the opportunity to create wonderful memories and new experiences.
To make the most of your new home, and once you get settled, we recommend immersing yourself in your new local community by attending local events, markets and exploring the new natural wonders around you. Queensland can be quite culturally diverse so depending on where your interstate move to Queensland takes you, the chance to meet and connect with people of a variety of backgrounds will be there.
You may also want to consider doing things you couldn't do before like eating dinner outside in the warm air or getting up early for a swim or a beautiful walk.
Queensland is a beautiful state and one we think you'll love to live in. All you need to do is get there! So plan your move well with the tips we've outlined and our other house moving tips, settle nicely into your new home and enjoy all your new state has to offer whether it's city life, beach life or beautiful rainforest. If you need a moving quote to help in your planning, don't hesitate to ask us for one.