How To Plan an Office Move or Business Relocation
There are many reasons for you to consider a business relocation but the most important one is around sound logic based business growth. There might be room for emotional or aesthetic considerations but not before this one altruism. If a move doesn't project growth its value is questionable at best. For that reason, you need a thorough evaluation of all the factors associated with moving which should be the first and foremost consideration.
Why 2021 might be a great time to do this
Why? Because there is no time like the present. After the effects of COVID on our businesses and the associated downturn, it is a great time to reconfigure with the prospect of increasing business with a new look and new location and with newly expanded horizons of business opportunity. Also, due to the current conditions, people have become accustomed to online meetings and staff working remotely, so perhaps now could be a great time to move to a smaller office to save money on rent and not have any impact on your image or your revenue. Additionally, corporate credit and loans are at historically low rates so why not take advantage of cheap finance to expand your corporate opportunities. There are many investors out there looking for small and medium companies in which to invest and see handsome returns on their capital. You can capitalise on that money right now.
So do we relocate our business?
If the basis for moving is around nourishing greater business growth then consideration of several important factors that can enhance that growth is worthwhile.
These factors may include:
Greater access to customer or client base
More passing trade because of high traffic volume
cost reductions or savings through more efficient manufacturing or office processes,
easier access to markets,
enhanced export possibilities,
more accessibility to other services or transport hubs,
potential government contract prospects
better access to government development assistance
better access to labour or staff supply or raw materials supplies
Ultimately the decision comes down to a consideration of these factors and whether the costs of moving can be offset over time by the significant increase in business and profits.
Evaluation
An evaluation might involve managers from all departments, accountants, financial advisers, government development officers or advisers from all three tiers of government, trade or export officials, investors and any other affiliates.
The evaluation should identify the unique needs and characteristics of the business and how these will be better met by a relocation
Consideration of whether you're breaking the current lease incurs a penalty may be a factor also along with leasing factors at the new location
Is purchasing the new location an option
Are there also repairs or repainting needed before moving out
Signage and office fit-out costs versus return or benefits of the move.
Once the evaluation is made and the decision is to go ahead then planning is the most important next step.
Work out a timeline allowing sufficient time to facilitate the full evaluation of relocation prospects in addition to allowances for stages of preparation of relocation eg. 6, 3, 1 month and 1 week prior goals.
How to plan your office move
Unless you are a sole trader or smaller business it is a good idea to have a committee overseeing the many aspects to your relocation simply because the workload associated with the move can be overwhelming for a single person.
If your move is an office move consider carrying it out over a weekend to minimise disruption to yours and other's businesses at your new location.
TIP: You might delegate the planning stage to an individual or a committee which has responsibility for achieving set goals in a timely manner.
Timelines
There should be a countdown process created by the committee or individual that has clear goals to be achieved at maybe the 6,3 and 1 month and 1 week points from the moving day.
These goals should be communicated to department managers for implementation.
The goals should be able to be measured as to implementation by the due date.
It may be that certain sections or departments of the business can move over prior to other sections depending on the state of readiness of the new location.
The committee should be responsible for maintaining timelines, moving dates, negotiating with lessors- past or future, to-do lists or responsibilities for participating staff, contractual management, keeping notes and agendas along with other documentation particularly from meetings, relocation planning, negotiating and organising with utility suppliers and other tradies or services
The committee should also check out any local government regulations, state government statutes or any other government laws that may affect your new location eg. environmental or community aspects
Refer to our moving tips checklist, to help you ensure you don't miss any vital moving steps.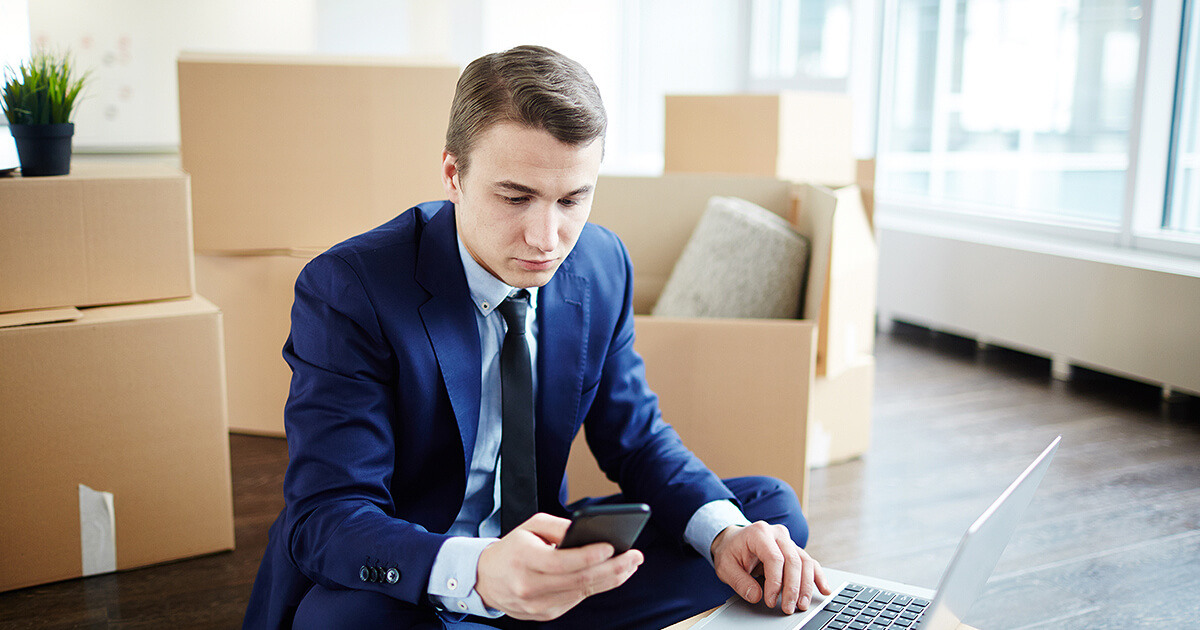 Good communication is vital
Maintain good and timely communication with all stakeholders including and probably most importantly staff, investors, customer and client base. This might be by email but the effect of personal contact with your staff can ensure that they are on board with the positives of the move
Get feedback from your staff about their needs regarding workspace, equipment and other logistics that will assist them in increased and efficient production in the new environment
Manage an online forum for staff feedback and respond to their ideas so that they feel like they too have an investment in the success of the venture
Is there a need for an interior designer to give the new premises a more aesthetic appeal
Is there a need for engineers or other professionals to create a floor plan/design or workspace allocation
Maintain a safety register with emergency numbers and staff contacts for use during the move along with a master list of security alarms and CCTV/access codes or cards issue and who holds what access authorisation
Do employees need to hand in old access cards or keys before quitting the old premises and who will lock up the old once move is complete
Other important moving aspects
Power needs and reinstallment of vital equipment, cabling for IT and phones
Carry out an inspection of the new premises prior to the move to ensure readiness including the status of power, IT and communications, water and other utilities
Who will be on hand to open the new location early on the day of the move
Establish your IT and communication cabling needs prior to the move to ensure a smooth transition to the new location to avoid downtime due to inadequate preparation
Allow for back-up of all records so that vital information is guarded and secure
Keep an eye on the relocation budgetary status to avoid cost blowouts and enquire about adequate insurance coverage beforehand
To reduce moving costs and budget overspends get staff to be responsible for packing and labelling their own workstations, accessories and equipment where practicable
Use of colour coding for various departments to help movers in unloading to appropriate department locations
Rationalise all redundant resources prior to move possibly by sale or auction of unused materials and equipment
Maintain oversight of state of preparedness of new location and contracting servicing utilities
Begin packing process of older records early to minimise urgency closer to moving date
Does your business have a need for heavy haulage or crane/forklift to manage heavy industrial equipment
Accessibility to the new location for movers for instance access via lifts, elevators or other points of entry and including assessment of parking needs for staff and customers
Ensure building management is aware of your needs for the moving day and that necessary docks or points of entry are open and accessible
Book office removalists early to ensure synchronisation of dates/times/places with meetings at locations to assess accessibility to sites
What needs to be addressed after the move
There are a number of issues that could arise after the move which may need to be addressed. Set out below are some of those issues that might have slipped past your watch.
Take into consideration future needs in light of the new space and workflow prior to, during and after the move
Assign key staff to specific responsibilities in re-establishment and produce a staff forum for ideas related to the relocation and beyond
This might be an online forum allowing a free flow of ideas and brainstorming about increasing efficiency and cost-cutting measures or simply morale-boosting ideas
Consider what outside services and utilities will be required especially with the new production capacity eg transport, couriers, export facilities, government liaison or development officers, cleaning, other trade suppliers, water, power
Inspect the old premises for any damage or need for cleaning prior to hand over of keys and surrender of lease
Discontinue any specialised services or utilities for the old address
Are there any storage facilities that may need to be acquired for a short or long term use by the business
Communication is key
Continue open communication to stakeholders to inform the progress of relocation and new production goals
Update all websites, communications materials, stationery, social media, advertising and brochures with new location and contact details, especially customers and client base
Communicate with customers directly if possible because ultimately your business survives because of their business
Try to get acknowledgement from vital services and suppliers as to change of address to avoid loss of these needed services at crucial times
It is vital that updates are achieved as soon as possible after the move so that customers are retained in addition to new customers sourced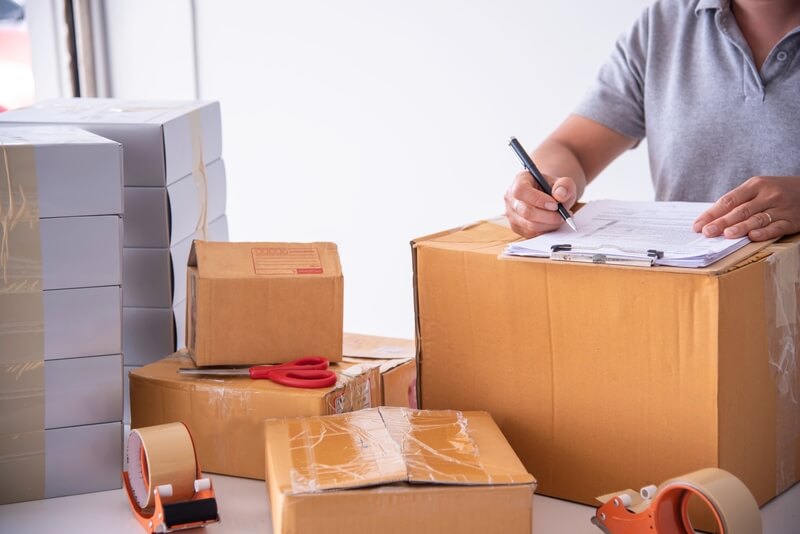 Notifications of your new location
Some of the notifications needed to ensure a smooth transition to the new location might be:
Clients and customers
Investors and partners
Professional organisations and subscriptions
Printers and stationery suppliers
Banks and financial institutions
Food provider services
Phone, power and water. Local government
Labour sourcing agencies
Servicing agencies for equipment
Insurance providers
Accounts departments and IT providers
Other services and affiliates
Post and courier services
Transport and logistics services
Worth consideration at your new office.
It might seem a little odd but establishing a fitness or healthy exercise regime on company grounds can pay off in spades through less sick leave days taken, a fitter workforce, increased productivity, higher morale and happier staff. Such a result can come from a gym being available on company grounds or visiting health professionals and fitness instructors. With the new move, now is the opportune time to kick a new program to get the team motivated and fit.
A call to action: Let's go
With proper planning and a logical progression of working through the process, an office or business relocation does not have to be a stressful event but rather a gateway to many greatly expanded opportunities. Yes, it will take some work but if the reasoning for the relocation is sound and the costs can be contained then it can turn out to be exceptionally beneficial for staff, investors and customers alike. The possibilities can be both exciting and highly rewarding. So let's go!