How interstate moving with egg-trained staff guarantees furniture safety
If you're moving interstate, it's likely due to a big life change and you will have valuable or irreplaceable items that you need moved egg-spurtly.
"People move house for a number of reasons. For many, moving is associated with moving to a bigger or better house, purchasing a new home, taking up new educational or work opportunities, moving in with a partner, or having a lifestyle change such as gaining greater independence" (source - Australian Bureau of statistics)
No matter what your reason is for moving and what life stage you are at, you don't want to have broken items or the hassle of replacing them, which is why getting interstate removalists to pack your belongings can often reduce the risk of something going wrong.
While there are some great insurance products to help give you peace of mind at Austate Removals we have gone one step further with our Safe Travel Guarantee. Our point of view is that prevention is always better than cure.
Our unique egg training to teach our staff to pack safely (& egg-spurtly)
We have a unique staff training process which ensures all our team put stringent effort into the packing stage - which means that you don't rely on a financial instrument like an insurance policy to fix up the mess after unpacking broken or damaged items.
Our motto is: "High-quality packing prevents problems"
All staff are taken through both the theoretical and practical side of moving and packing. For the practical component of packing, we use breakable objects such as eggs - these are used to teach our team to pack.
It's a bit of fun but also very effective. As the saying goes "we don't mind breaking a few eggs to make an omelette".
We get our team to pack eggs in amongst usual household items that would be packed in boxes. We then deliberately try to damage the contents by throwing the box on the ground from a height of about two meters.
If it's packed according to our technique, then the eggs will still be intact and ready for some omelettes ;). If the eggs are broken, then our team have to re-pack until the needed quality result is achieved.
Most moving companies don't take such drastic (and what we like to think of as fun) measures to ensure the only mistake to be made is in the training arena, and not in the real world with your valuables.
Our Safe-Travel Guarantee
In the event that we did pack something and it broke during transit, we put our hand up and fix it, regardless.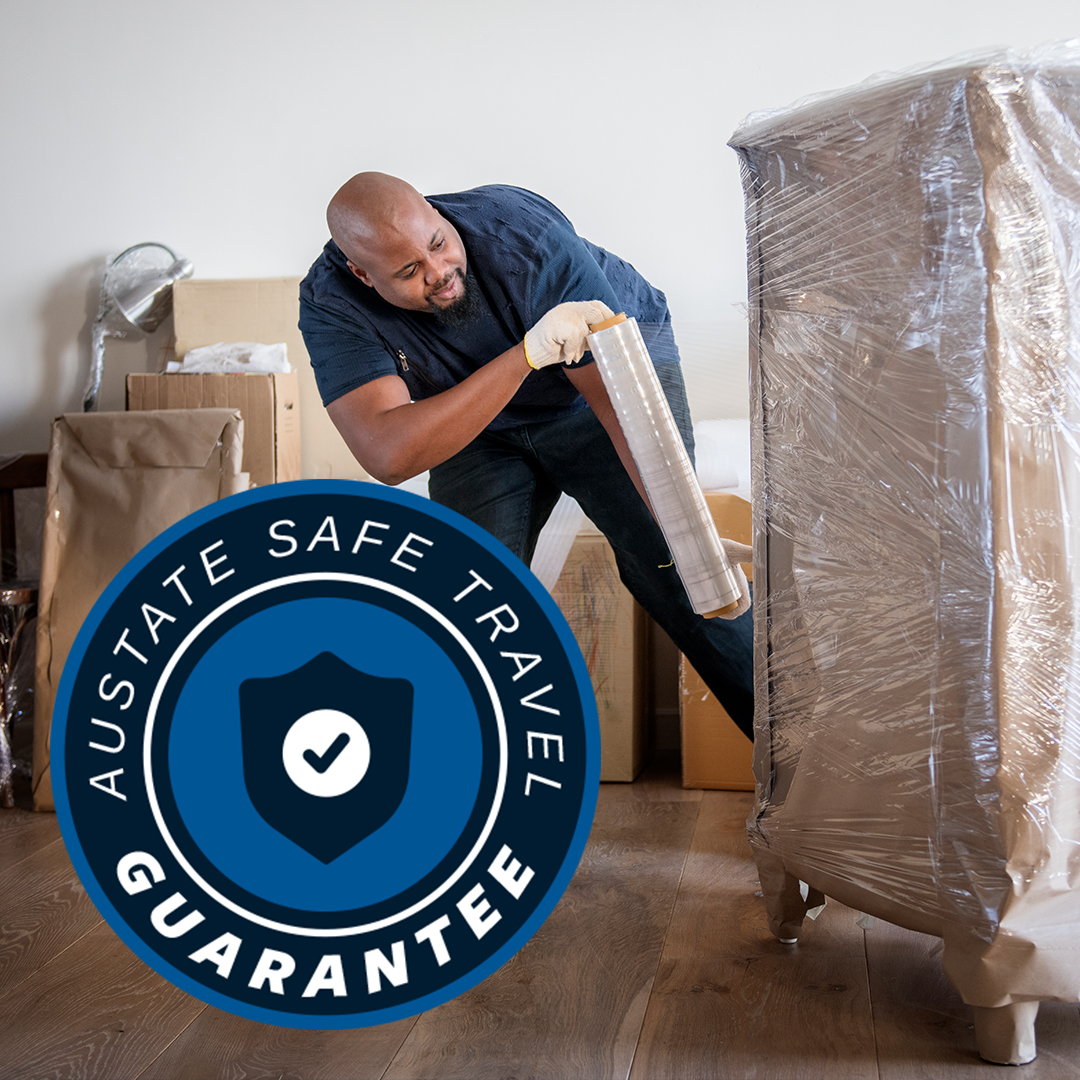 "We guarantee we'll fix any damage as a result of a fault of our own during your move with us"

Chris Cornish - Owner & Moving Consultant
If you're looking for a complete moving service for packing, moving and unpacking, then you should consider the egg-spurtly trained interstate removalists at Austate Removals to help make your move easy, fast and safe. If you have already chosen your removalist team, why not ask them how their staff are trained and how they back up their moving service.
Source: https://www.abs.gov.au/AUSSTATS/abs@.nsf/Lookup/4102.0Main+Features30Dec+2010