From woof to meow: how to keep pets comfortable when moving interstate
Moving interstate can be an exciting, yet daunting prospect – particularly when you have the responsibility of caring for four-legged family members. With so much experience in interstate removals, we understand just how important it is to ensure your pets are cared for throughout the entire process.
On your moving day, you may be able to take your pet with you or need some help from our side. We do offer specialised pet moving services that will get your fur family safely and comfortably to your new home. Either way, there are a few things to keep in mind to care for your pup, kitty or critter on their interstate adventure and in their new home.
Read on to learn more about:
Exploring your options for pet relocation - from planes to trains & everything in between!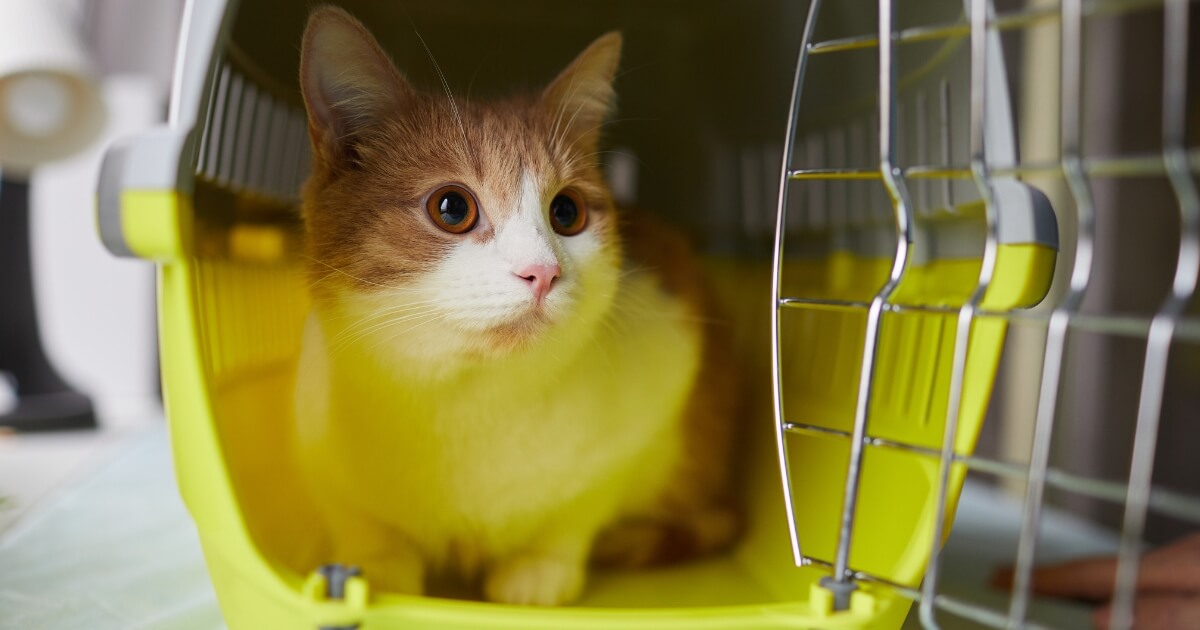 Are you flying across the country and taking your furry companion with you? It might seem daunting but pet relocation via plane is becoming more and more common. Many airlines not only offer the option but have great advice on what to do when travelling with your pet.
Flight Centre has some key information on carriers and what to do leading up to and on the day of travel.
Virgin Australia notes a few conditions that need to be met such as

Your pet needs to be over 8 weeks old
Under 65 kgs
Transported in a container that fits the guidelines
And lists conditions for when you'll need a vet certificate
When booking your flight, be sure to review the regulations and check with the airline on how to book in your pet.
If you are flying but are unable to fly with your pet, we can help. Contact us about our interstate removal service for pets. We work with Jet Pets who do a wonderful job caring for your animal and getting them where they need to be.
Flying may not be your ideal option and perhaps you are wondering if trains would be a better idea. You may be surprised to find they can be more restrictive than flying. Queensland Rail, for example, only allows guide, hearing and assistance animals. If you are hoping to travel by train, be sure to check if pets are allowed on your train service first.
The car is, of course, another option and one that is very flexible and convenient but can depend on how well your pet enjoys car travel (and how full your car is going to be). But it may be fun and give your pet an interesting new adventure too! With a little preparation (more on this below) the journey can be an enjoyable one.
Creating a plan for your pet's comfort during a long journey - packing tips, food ideas, and more!
When you're moving interstate with your pets, the most important thing is making sure their comfort and safety are taken care of during the journey. A great thing to do ahead of time is to create a plan for your pet that includes:
what to pack (food bowls, toys, bedding, leashes)
things to keep on hand during your travel day
food, snacks and treats your pet loves
anything else that might make the move more enjoyable like new toys or places to explore along the way.
You may consider investing in new travel crates or travel-size toys. Be sure to check the requirements needed if you're flying or taking other modes of transport (trains to and from the airport for example) as you make your list. We want your day to be as stress-free as possible for you and your pet.
For a more extensive list of ideas, check out our other article: Interstate Pet Transport Tips To Keep Your Furry Friend Happy.
Caring for pets on long journeys & what to look out for when crossing state lines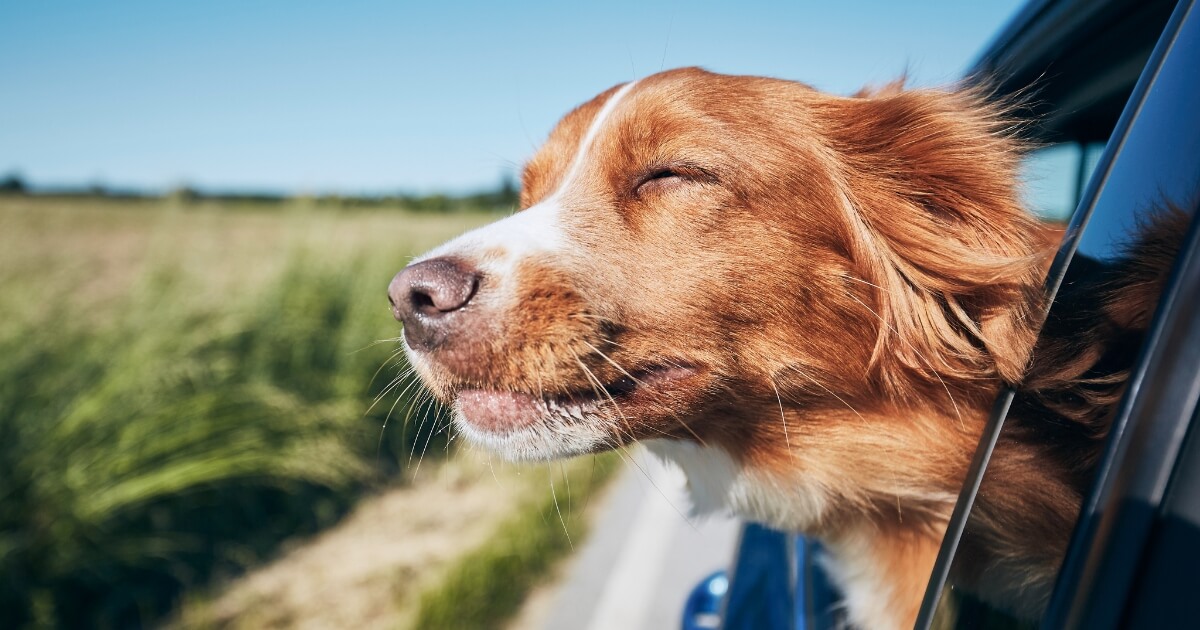 While you are moving within Australia, moving your pet from one state to another, or even one city to another may require some preparation and research. Be sure to check the regulations of each state you will be travelling through to ensure your pet is up to date with vaccinations and even the rules around off-leash areas for dogs while you travel. Once you're at your new home, don't forget to update your microchips and licence/ID tags.
To care for your cat or dog on a long travel day:
Plan regular breaks - every 2-3 hours
Pack a collapsible water bowl and bottled water for your pet
Make sure they have a secure place to be in the car whether it's a crate, harness or somewhere else safe to be
Remember any pet medications they'll need
Keep them cool and have a plan for any long stops you'll need to make so they have a safe place to be (other than a hot car)
Making sure your furry friends are safe in their new home - tips for introducing them to a new space
Moving with pets can be both a stressful and exciting experience. You're not only leaving somewhere but arriving at a new home. Getting settled in can be more challenging for some pets (and people too!) than others.
Tips for introducing your pet to a new space:
First check for any hazards like poisonous plants, holes in fences or sharp objects that may be lying around
Create a designated space for your pet and set up their food and water bowls, pet bed and any toys they love
Introduce them to small areas of your home first to let them adjust without being overwhelmed
Stick to your normal routine including walking, feeding and playing
Be patient and give them lots of love and affection
You've made it! Now what? Fun activities to help them adjust
Once you, your family and your pet have gotten past the moving day, you can continue to help your pet to settle into its new home. For dogs especially, it's a great time to explore and show them around the area whether it's a walk down the street or a trip to your new local beach.
Animals benefit from extra love and attention when they are in new environments so even in the busyness of unpacking and setting up your new home, don't forget to give them a pat, an extra treat or even a new toy.
Moving interstate with your pet doesn't need to be a hassle. With a little planning and preparation, you can make sure your furry friend has a safe, comfortable and even fun journey to their new home. Plan your best transportation option, create a plan for their comfort during the trip, and help them adjust to their new surroundings. While taking care of them throughout their interstate transfer may be challenging at times, it is certainly worth it!
Happy moving!