Long term furniture storage options: how to keep your furniture safe
When it comes to furniture storage, there are a few things you need to consider. Will you be storing your furniture for a short period or a long period? What kind of environment will the furniture be stored in? How do you plan on protecting your furniture during storage?
In this blog post, we'll discuss some of the best long-term furniture storage options available. We will also provide tips on how to keep your furniture safe and protected during storage.
Why store furniture long term
There are many reasons why you might need to store your furniture long-term. Perhaps you are moving overseas for work and won't be able to take all of your furniture with you. Maybe you are downsizing your home and need a place to keep some of your larger pieces of furniture until you have a chance to sell them. Whatever the reason, furniture storage can be a lifesaver.
Why you should consider storing your items in a climate-controlled storage unit
If you are going to be storing your furniture long-term, you should consider renting a climate-controlled storage unit. A climate-controlled storage unit will help to protect your furniture from the elements and keep it in good condition. Both humidity and temperature are monitored to ensure stability in the environment of the moving storage containers.
How to protect your furniture from damage during long-term storage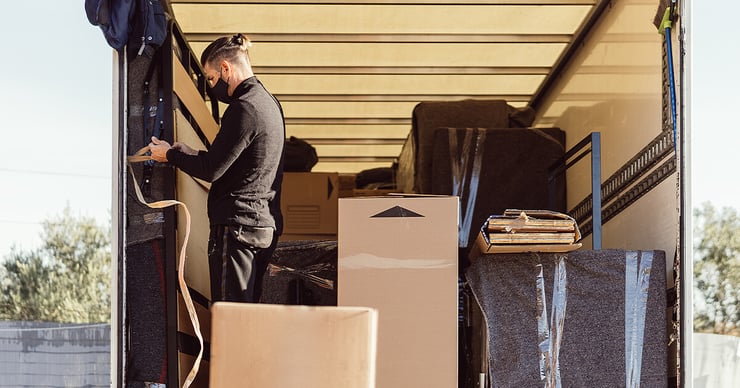 There are a few things you can do to protect your furniture from damage during long-term storage.
First, make sure to clean your furniture before you put it into storage. This will help to remove any dirt or dust that could damage the finish. Additionally what you need to keep a lookout for is food residue, insect infestation, or dirt and grime.
Vacuuming, cleaning and then disinfecting your furniture thoroughly will help avoid deterioration
Wrap your furniture in blankets or cover it in clean white sheets to protect it from scratches and scuffs, or accumulation of dust and grime.
Check for moisture or dampness and dry out thoroughly before storing
Avoid storing in plastic bags as plastic can induce moisture collection
Place your furniture on pallets or a tarp to keep it off the ground and away from any moisture.
Tips for packing your furniture for long-term storage
When packing your furniture for long term furniture storage, there are a few things to keep in mind.
First, disassemble any furniture that can be taken apart. This will make it easier to pack and will also help to protect delicate pieces.
Second, use packing materials like bubble wrap or packing peanuts where applicable to cushion your furniture and prevent it from shifting during storage.
Thirdly, make sure to label all of your boxes so you know what is inside of them. Try to avoid too much use of plastic over your most precious furniture pieces as it can induce humidity collection thus causing damaging mould.
Never store flammables long term and this includes fuel in mowers or other appliances like whipper snippers.
Never store liquids in long term storage
Clean and drain all appliances to ensure there is no moisture left in them and leave doors slightly ajar in fridges or similar appliances
A tray of bicarbonate of soda helps reduce or eliminate odours from appliances like fridges
How enough space in your storage unit is essential
When renting a storage unit for your furniture, it is important to make sure you have enough space. You don't want your furniture to be crammed into a small space, as this could damage it. Instead, choose a storage unit that is large enough to comfortably fit all of your furniture. Another benefit is that with the larger space your furniture can breathe therefore resisting mould growth.
Remember to keep your most used items at the front of the storage unit so that you can easily access them if need be.
Types of storage units for your house items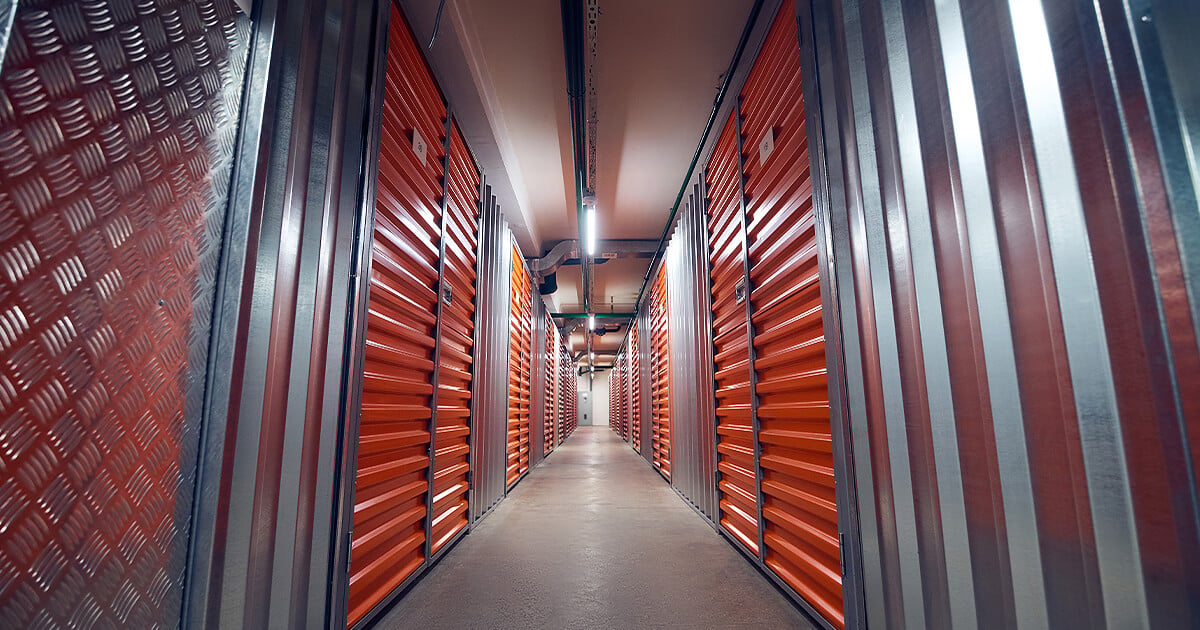 There are a few different types of storage units that you can choose from for your furniture.
Standard storage unit: A standard storage unit is a basic, non-climate-controlled storage unit. These units are usually the cheapest option, but they offer the least amount of protection for your furniture.
Climate-controlled storage unit: A climate-controlled storage unit is a temperature and humidity-regulated storage unit. These units are more expensive than standard storage units, but they will help to protect your furniture from the elements
Drive-up storage unit: A drive-up storage unit is a storage unit that you can drive your car up to. These units are convenient if you have a lot of furniture to store, but they are not climate-controlled.

Warehousing

furniture storage is offered by Austate Removalists. You are allocated a module that can be stacked on top of another module making your furniture difficult to access at times.
Inspect your furniture for any damage before putting it into storage
Before you put your furniture into storage, it is important to inspect it for any damage. Look for any scratches, chips, or cracks in the finish. If you find any damage, repair it before putting the furniture into storage. This will help to prevent the damage from getting worse over time particularly if you find furniture timber splitting. Your furniture is an investment, and you want to make sure it is well protected to prevent further damage from occurring.
Insurance is the best insurance
Despite your best efforts at protecting your precious possessions, damage can still occur so the best insurance is exactly that. Organise contents insurance cover with a reputable company so that you can rest assured that no matter what the outcome you have a back-up in case your possessions deteriorate. Discuss with your insurer the fact that your possessions are in long term storage to make sure you are adequately covered. While you're at it, determine that your unit is covered by an acceptable level of security to avoid break-ins and theft of your goods.
Conclusion
If you're like most people, you have a few pieces of furniture that are too nice to get rid of but don't have room for them in your current home. Or maybe you're moving and need furniture storage until you find a new place to live. Whatever the reason, storing your furniture can be a great solution – as long as it's done correctly.
At Austate Storage, we want to help make the process as easy as possible for you. That's why we offer climate-controlled storage units that will protect your furniture from damage during long-term storage. In addition, our tips for packing your furniture will ensure that it arrives at your new home safe and sound. And if you need help with loading or unloading, our team is here to assist you. So if you're considering storing your furniture, give us a call today!