Moving a car interstate
You've got everything organised for your possessions, furniture, yourselves and the kids, etc., and the excitement is building about your upcoming move, but suddenly it dawns on you "What about our car/second car?"
How can you get your car to your new home and without adding more stress and travel time to your move? Panic time? Or is it?
The good news is, there are some simple, quick and affordable ways of moving car interstate. What we will help you do is go through the options so that you can choose the road that best suits your situation.
Is it better to get your car transported or drive it yourself?
Good Question! Cost and convenience have to be the primary factors in determining whether you drive the vehicle yourself or have it carried for you. However, there are a number of additional factors that may influence your decision.
Eco-friendly considerations
One worthwhile point about getting your car transported by road, rail or ship is the saving in carbon emissions by using an existing transporter. By making a decision to transport you are helping to save our planet from harmful carbon pollution. Your car is basically off the road for the duration that it is transported. Well done, good decision.
Latest figures show that Australia, despite having only .03% of the world's population, produces 1.07% of the world's greenhouse gases, one of the highest per capita carbon emissions as at 2014.

Source: environment.com.au
How tight is time?
Additionally, the consideration of the time you are saving yourself is worthwhile. Time is precious to us all isn't it, along with the feeling of knowing that you've saved yourself wear and tear and another hassle both for you, your family and your car.
It just makes good sense, doesn't it? We all need to breathe a bit easier!
How difficult is it to go back & pick up a car?
Another consideration is the need to get back to your departure point to pick up that second car. If you are moving a few hours away, this is much less of an issue than moving an 8 or 24-hour drive away.
Things to consider in moving an additional car are:
additional airfare, bus fare or train fare
ease of travelling to and from airports or bus and train stations
time away from family or kids
location your car is left in & how easy it is to get to
additional travel expenses like fuel, food and potentially time off work.
How much does it cost to transport a car interstate?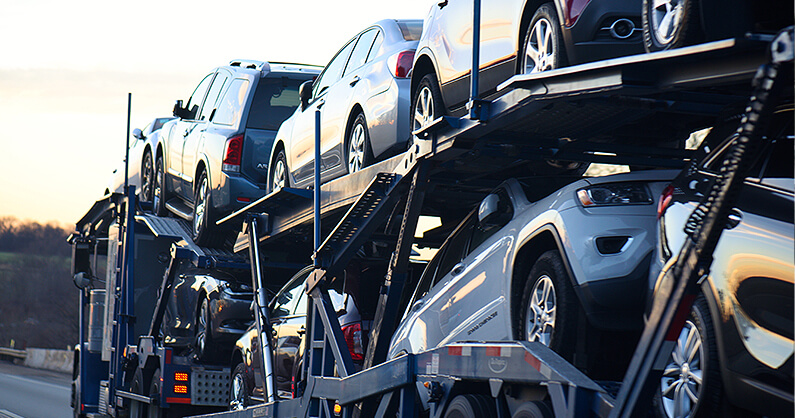 The cost of moving a car interstate starts at around $0.50 per kilometre by road, with rail being similar. This depends on the size/weight/age of your car as well as the distance the car will need to be carried (especially if the origin or destination is regional).
Most transport companies or interstate removalists work on a per-job rate according to the size of your car. Be aware also that most companies have additional charges for pickup/delivery of your vehicle especially if it is in regional Australia.
An additional factor to consider is the time of year as this may affect delivery costs too, particularly if it is a holiday season. Most reputable companies will give you a prompt quote online and you can ask for one from us here.
Which is better: ship, rail or car carrier, open or enclosed?
If you are anything like me, you really treasure your car and like it looked after. This means you have a decision to make about whether your prized vehicle travels in an enclosed road car transporter or open car transporter, rail flat top or shipboard.
Enclosed carriers are very expensive, rail is limited primarily to their networks, and shipping is mostly suited to moving between the mainland and Tasmania.
Another consideration is the value of your car to you and your level of insurance coverage. It's worthwhile checking out whether your car is insured while in transit. Most reputable interstate removalists or car transport companies have insurance built into their charges. Either way, for both your own insurance or insurance provided by the transport company you're considering, make sure you look into what is and isn't covered, e.g., damage as a result of hail while in transit, theft or any other limitations of the cover.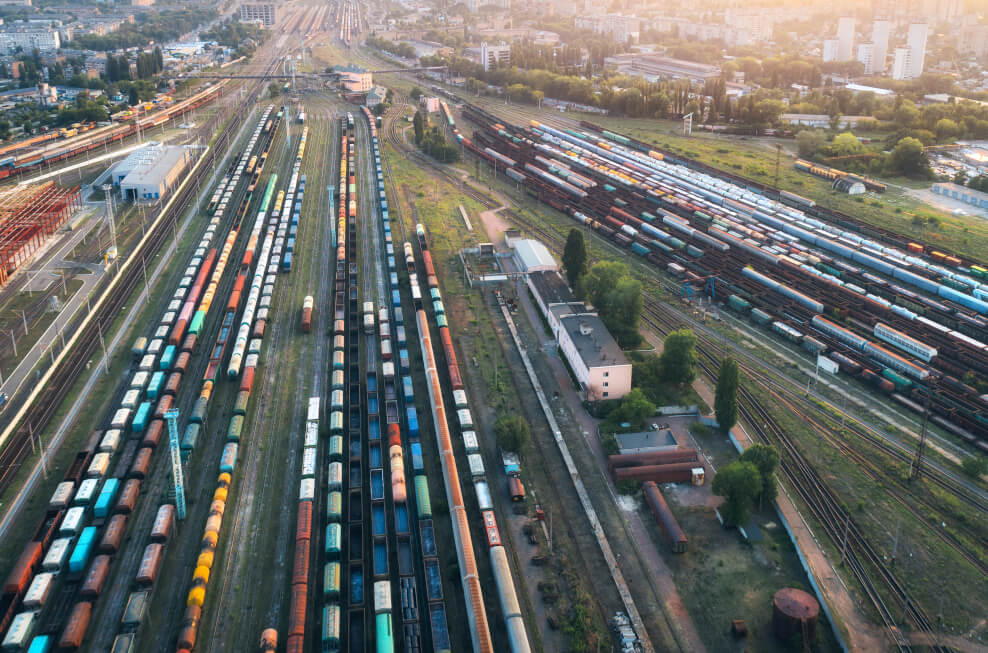 Things to consider if you are having your car transported
Preparation is key
Work out whether you want to pick up your car from the depot or have it home-delivered
Remember to keep your second set of keys handy
Make sure your fuel tank is only ¼ full
Take your odometer reading before handing your car over
Take out all of your personal and valuable items from your car
Check your oil, tyre pressure, and battery condition
Take many photos of your car on all sides and save them
The photos may be vital for insurance claims later, if necessary
Which carrier is best at interstate car transport?
Good question depending upon the value you place on your precious 4-wheel friend and your preferences about how you would like it transported as above.
Definitely look for established and reputable interstate car transporters or interstate removalists (someone like us can assist you with this) who are willing to answer all of your questions, provide you with a written, thorough quotation, and are legally authorised to provide transit insurance (not all transport companies are). And finally, make sure you're comfortable with all aspects of their service delivery rather than basing your decision on the quote alone.
FAQs about moving a car interstate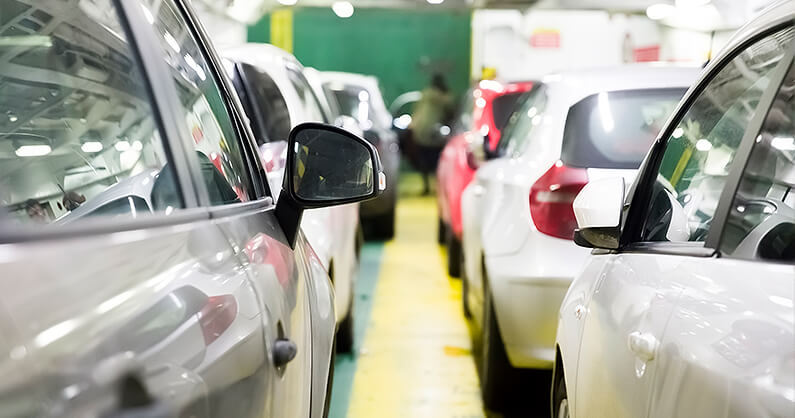 Do I need any special permits or approvals to move my car interstate in Australia?
In most cases, you don't need special permits or approvals to move your car interstate within Australia. However, there are exceptions for oversized or heavy vehicles, which may require permits. Be sure to check with the transport department of the state you are moving to if you're unsure.
Do I need to re-register my car when moving it to another state?
Yes, you generally need to re-register your car in the state where you plan to reside. Each Australian state or territory has its own transport authority responsible for vehicle registration. You'll need to contact the relevant authority to register your car in the new location.
Can I drive my unregistered car to the new state for registration?
No, you cannot drive an unregistered car on public roads in Australia. You must transport it legally, typically by hiring a transport service or using a trailer.
How do I find a reliable car transport service for moving my vehicle interstate?
You can research and compare car transport companies online, read reviews, and ask for recommendations from friends or family. Be sure the chosen service is licensed and insured. This is something we can help you with as part of our interstate removalist services.
Can I transport personal belongings in my car when moving it interstate?
Some car transport companies allow you to store a limited amount of personal belongings in the car's trunk or backseat. However, it's essential to check with the transport company about their policies and limitations. Weight may be a consideration here.
What documents do I need when moving my car interstate?
You will typically need your vehicle's registration papers, proof of identity, and a roadworthy certificate (if required). Check with the specific state's transport authority for any additional documents or requirements. Your removalist should be able to help you list out all documentation required.
How do I prepare my car for interstate transport?
Clean your car, remove personal items, and ensure it is in good working condition. Take photos of your car's condition for your records. Disable the car's alarm system, and keep a copy of your vehicle's keys.
To wrap it up
Moving doesn't have to be the overwhelming exercise that most people think it is. How awesome would it be to arrive at your new location and find your vehicle waiting ready for you to start exploring your new surrounds. One of our key service corridors is along the east coast of Australia so we know how to make your move much easier, efficient and timely for you and yours.
Get in touch if you'd like to chat to us about transporting your car interstate or if you're in the planning of this stage of your interstate move, then be sure to Download The Interstate Removalists Hiring Checklist.