Moving house storage - the pros and cons.
We are going to give you some worthwhile information and ideas about storage. The ultimate decision is yours of course but it's always good to be aware of the facts before making a decision. Especially when it's your money paying for the decision. There are always pros and cons to any decision so it's good to have the facts before deciding.
Why furniture storage
The decision about the storage of your precious possessions and furniture may have come about as a result of a number of factors that have played into the need for you to decide which way to go. For instance
If you are downsizing and maybe have some extra possessions that need to be stored
The dates of your move from and to residences may not align
You may be taking an extended leave overseas or elsewhere and need to protect your possessions
You may be renting your home for a period and want to store your own stuff
You may have been left furniture by a deceased relative but lack room in which to place it
You may have big refurbishment plans or internal painting to do and need to move your stuff out for a while
You may have made a purchase that you couldn't resist and need extra space temporarily
Whatever the reason it's good to find a reliable Brisbane interstate removalists company that specialises in storage options, so they can handle the subtleties of storage for you so that you don't have to lift a finger.
Is furniture storage a good idea?
If you have a need as a result of any of the above or another reason then possibly storage may be the answer for you. It would be helpful though to be aware of the shortcomings as well as the benefits of storage or in other words the pros and cons. For instance
Consider how secure the facility that you are using is
Is it monitored 24 hours or at least has CCTV installed
Is the facility open to public access or is access restricted
What is the security of your own storage unit like
Consider the area in which the storage facility is located
Is it known as a troubled part of the city or town with a high crime rate
Is the unit you are going to use pest or insect-proof
Is it flood or damp proof
Is the unit temperature-controlled or is this unnecessary for your goods
Is the unit large enough for your possessions
Some considerations before storing
Before you take the leap there are some valuable ideas to consider which may save you money in the long run or even make your money work overtime.
Think about having a garage sale before storing
If you haven't used it for a year then do you still need it
Could you convert it to cash
Do you want to keep it for sentimental reasons
Is it too valuable to dispose of or will it appreciate in value over time
Are you confident that the cost of storing is worthy of the item's value remembering that the storage charge is often based on your cubic storage area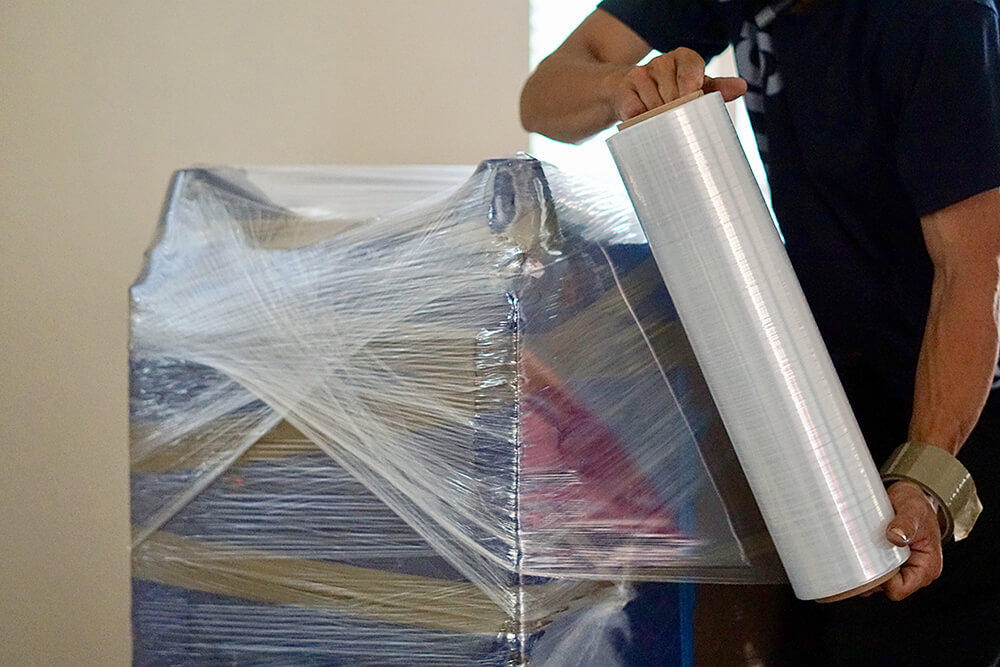 Some to do's before storing
If the decision is to go ahead, then it would be good to have some preliminary preparations done for you, so that your precious possessions are protected as much as possible. This is where Brisbane interstate removalists come in very handy. They are able to do the prep work to ensure that your possessions are safe and secure and come out as pristine as when they went in. There is of course always the option of doing it yourself in which case you can
First and foremost make sure your insurance cover is paid up and also relevant for the new location of your goods
Check out with your insurance company that you are definitely covered and that the limit of that cover is adequate for the value of your goods
Box up and seal thoroughly all your loose items before the move into the unit
Remember to accurately label your stuff so that if you need to locate an item during storage you can do so without opening every box
Puddle (fully wrap in furniture blankets) or cover all furniture to prevent scratching or deterioration
Stand mattresses up on end to save cubic space ensuring that they are sealed in mattress bags and taped shut to prevent insect infestation
Ensure that you close and securely lock your unit before leaving and don't forget to put the keys where you can find them easily
Check on the unit regularly to satisfy yourself that your stuff is safe and secure
Make sure you have done an inventory of your goods so that you know that all of your possessions are accounted for on delivery to your new abode
Summary
In summary, no matter what your need for storage there are a number of important ideas to keep in mind that will ensure your storage experience is a positive one. Brisbane furniture removalists are experienced at making your experience precisely that. Secondly, ensure that you have made the very important step of arranging the appropriate level of insurance to cover your possessions, no matter who you store or use to pack and store with.
Finally, as mentioned it is a wise and beneficial step to also check out the storage facility to satisfy yourself about the security provided. If you can not physically visit it, most providers would be happy to provide a video walkthrough.
Storage can be a very useful tool in your moving experience and if you do the groundwork first, will be an easy and safe option to allow you to meet your moving goals. Happy storing!