Moving interstate tips: the do's & don'ts of interstate home hunting.
Ahh, the challenges of moving interstate; the change in state sporting allegiances, the change in weather, the change in school systems and workplaces... It may all seem overwhelming, but as we move interstate on a daily basis (literally) and we operate Australia-wide, we've got some insights that will make the whole process easier.
So what to do when moving to another state? Once the decision to move interstate has been finalised, next, you need to secure your new home.
Here's some do's and don'ts of interstate home hunting, and what comes next after you've locked one down.
First and foremost, checking out a property from a different state online gives you a 'first impression' that may help narrow your search, but don't rely on it to make a purchase decision. It's always best to check out the property, the street, the suburb in person.
Tip #1 Live there before you buy there
If at all possible, rent in the suburb first (or even better, the same street) for at least a couple of months to get a feel for it.
Need to make your move, yesterday? If there's two of you and it's possible, save time by one person already moving to the area and locking in a rental property while the other stays behind to pack house and organise the move.
We've put together a handy Ultimate Moving Preparation Checklist to give you a must-do reference for your move. Download it for free:



If you can't rent in the same street, visit the street on different days at different times, both day and night, to get a feel for how busy it is, noise level from the neighbours etc.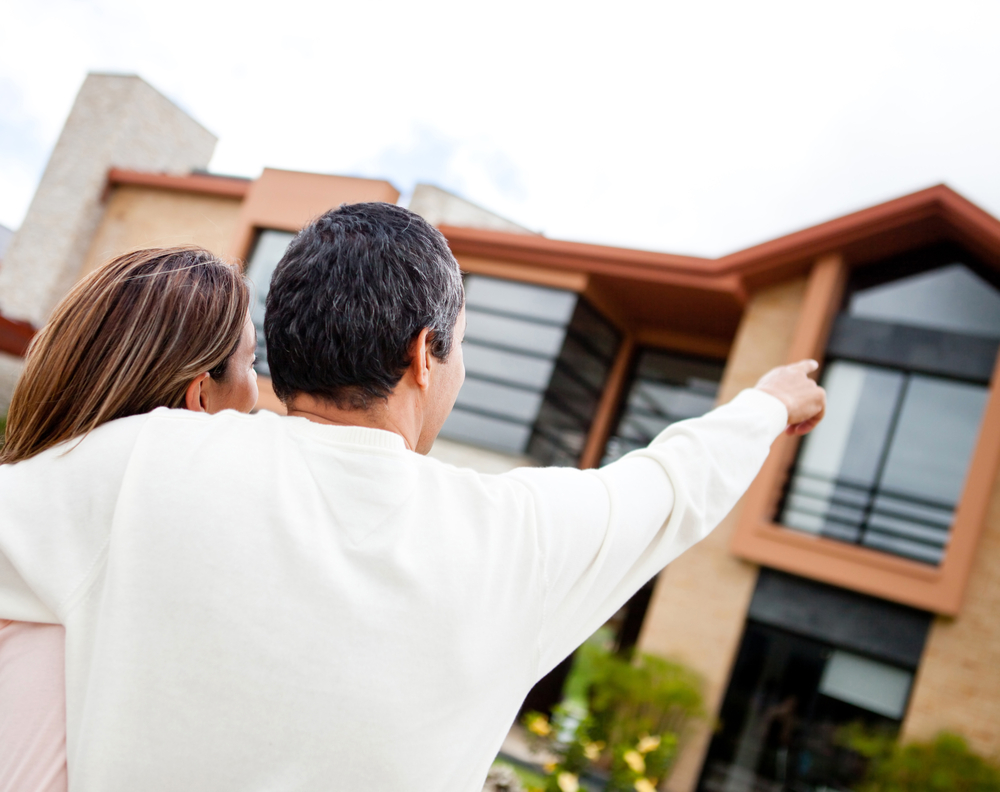 Tip #2 See it in person before you buy
If renting first isn't an option:
Get family / friends in the area to check out the property for any potential red flags to save time checking out every property on your shortlist yourself.
Enlist the services of a buyers agent. They function much the same as a real estate agent, except they act on behalf of the buyer, not the seller. They specialise in reviewing properties on behalf of their client and can also negotiate the sale as well. They're licensed much the same as a real estate agent is and you'll pay for their service as you would a real estate agent if you were selling.

So what's the benefits of using one?

Save time (no spending weekend after weekend at open homes)
Industry & investment knowledge (they know the area - property growth hotspots etc)
They're experienced & have expertise in property purchase negotiations

Tip #3 You've locked in your new home, so what next?
You'd secured your new home and locked in your move date, now you need to get cracking on organising the move itself. There's quite a bit to consider so we'd recommend starting planning as early as you can.
Interstate removalists are often booked out months in advance so the earlier you decide on a removalist, the better your chance of getting the one you're after on the dates that you need.
If you need other services tied in with your move, then look for reputable interstate removalists who offer all of the services you need - it's much easier and less stressful to coordinate all packing - moving - storing - moving insurance services with the one provider.
For your shortlist of potential providers, make sure you check out their interstate removalists reviews on their website and online platforms such as Google and Facebook to make sure you're getting the best interstate removals provider.
I highly recommend Austate Removals. The communication & customer service was impeccable & very reasonably priced.
Check out more of our featured reviews from happy and repeat customers.
The wrap up.
The interstate move is the biggest of them all, but plan early, get some good advice like what we've got here ;) and you'll live through it just fine. A new start, new life and new adventures await you on the other side of your move.
We'd love to be the ones to get you there, so if you've got any questions about planning your interstate move, get in touch or give us a call.