The ultimate office move checklist: your step-by-step guide to a smooth transition
Are you preparing to move offices or business locations? It might feel like a big deal and leave you wondering how to even start organising for this move. As office removalists, we know that an office move checklist can come in really handy. Especially if it takes you from the very beginning all the way to your new location and that's what we've created for you here. Let's get started!
1. Gather a team to help you plan and move
When you have the right team organised and taking care of their part of the move, relocating becomes less of a daunting task. Enlist the help of:
Your trusty office staff who can help with tasks like packing and organising.
IT members or tech support who can assist with the intricacies of moving tech equipment
Yard workers or warehouse staff to help you deal with those premises.
And of course, having reliable office removalists can take the stress out of physically transporting your belongings.
2. Plan to move on a day that has the smallest impact on your business
It may be the middle of the week when foot traffic is typically slower, or during a traditionally slow period for your business, but moving when it will impact business the least is an important factor to plan for.
3. Advise clients and customers that you will be moving & when
As a business owner, one of the most important things to do when relocating is to keep your clients and customers informed. Let them know:
The dates of your move
Your new location
Any potential downtime or impact on them
The date you'll be operational at your new location
The upside of the new location - easier access, better parking, you can hold more stock, etc
One of the most important things at this time is communication. Letting customers know in advance that you're moving and when you're moving. As long as they feel like they know what's happening and can plan around it, you should be good to go.
4. Create a timeline for the move including deadlines for packing & inventorying assets
Start by marking the move date on the calendar and work backwards to leave enough time for each task.
Packing is the first on the list, and setting aside a specific number of boxes or rooms per day can help break down the task into more manageable parts. Take inventory of your assets and make sure to label boxes clearly to minimise confusion during the move.
5. Make a checklist of all the items you need to bring with you, such as office furniture and equipment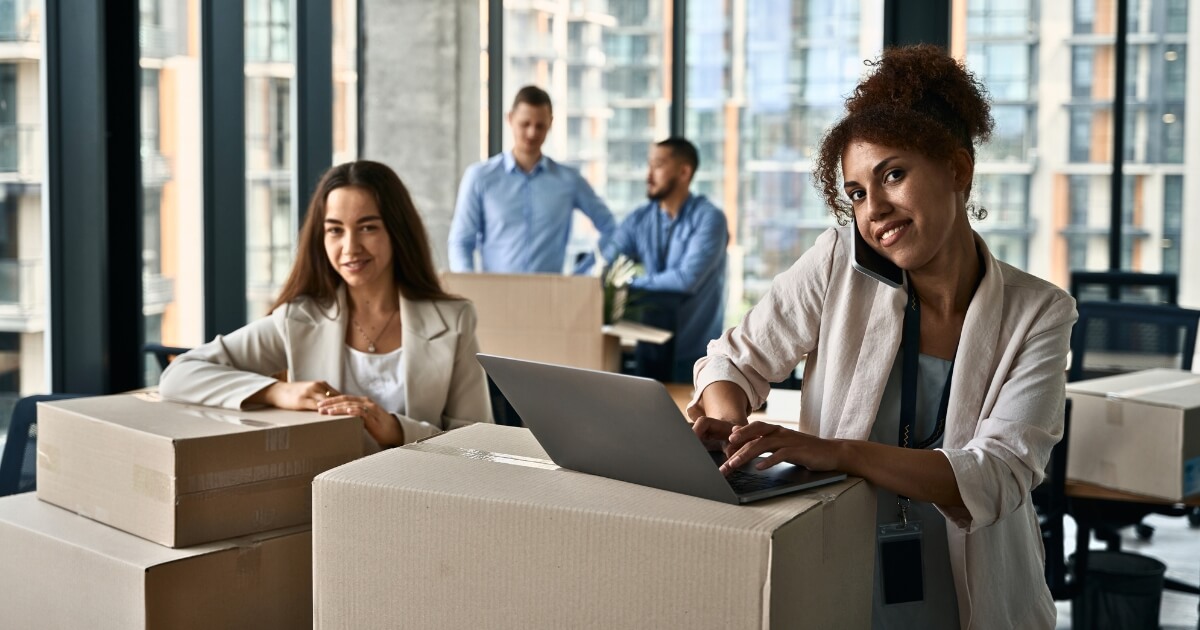 Before moving to a new office space, it's important to make sure you have everything you need. Create a checklist of all the items you need to bring with you to stay organised and ensure that everything goes smoothly.
This checklist should include all office furniture and equipment, from desks and chairs to computers and printers.
6. Set up a system for labelling boxes according to their contents
One of the most effective ways to stay organised during your move is to label your boxes according to their contents. With a labelling system in place, you'll know exactly where to find what you're looking for without having to dig through every box.
Here's a step-by-step process:
Make a list of all the categories of items (tech, stationery, products, etc)
Assign each category a colour or symbol
Make labels for each box using the assigned colours or symbols
Have a Sharpie nearby for extra notes on boxes
7. Arrange for furniture disassembly/reassembly and any other necessary modifications to accommodate the new space
Furniture disassembly and reassembly is something office removalists like us can help with and you can request a quote on this as part of your move. But if there is any specialist equipment you need to arrange to get taken care of and moved or outfitted in your new location, arrange for it now.
8. Pack items in order of priority
When it comes to moving, packing is often the most time-consuming process. Depending on your timeline, you may want to do this one of two ways.
One: if you have a good bit of time to pack, organise and move, packing things that aren't needed often is a good place to start.
Two: if things are moving quickly, pack the highest priority gear and equipment first so it can be unpacked first. And label this clearly.
9. Contact utility companies to have electricity, water, and internet services transferred to your new location
Let the companies that provide services to your business know you're moving and the dates you'll need electricity, internet and anything else you'll need set up at your new location.
10. Create a floor plan for the new office space so you'll know where to put everything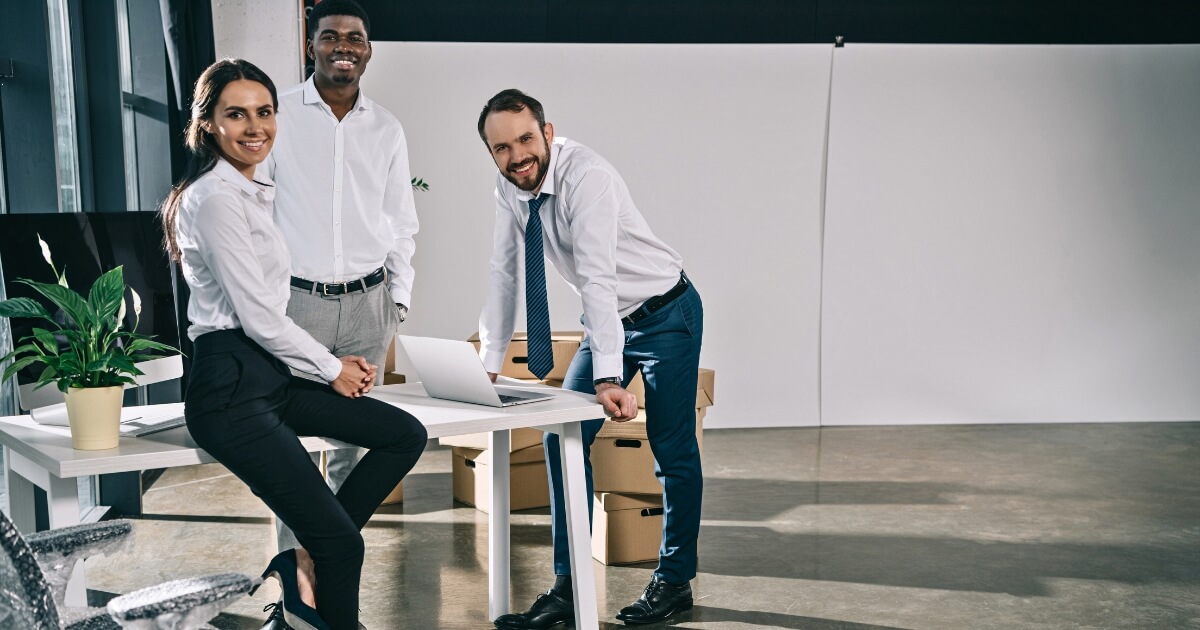 Having an idea of where things will go once you get to your new location will help the whole unpacking process go easier. Have a place to put lower priority boxes and gear out of the way as well.
After you move
11. Unpack starting with the highest-priority boxes and equipment
You may also consider using a set-up and re-establishment service from a moving company to get sorted as quickly as possible
12. Let customers know your new location and that you're up and running. Consider a marketing campaign to really make a fuss.
Remind your customers or clients again that you've moved. Having a grand opening, a sale or another campaign can help your customers come to check your new premises out or at least remind them of this move.
13. Enjoy your new office space!
Finally, settle in and enjoy all the work you've just put into moving to your new office space.
We hope this office move checklist helps your move go smoothly. If you need help moving offices, be sure to ask us for a quotation. We can not only help you transport your things but also pack, disassemble and set up your new business space. That will help you get up and running in no time!