Where to invest in a home now to reap rewards over the next 5 years
The real estate market can be unpredictable, with fluctuations in prices and demand making it challenging to figure out when to get in. However, when it comes to the Brisbane housing market, there are promising signs that make it an opportune time to consider investing in a home for yourself or as an investment. With strong population growth, affordability, and a balanced housing market, Brisbane is positioned to outperform other cities in the short run. Let's explore why investing in a home now can yield significant rewards over the next five years and the best locations to invest in.
The benefits of investing in a home now
Investing in a home can seem like a daunting financial commitment, but it can also provide a range of benefits that make it well worth the initial investment. For starters, owning a home means having a valuable asset that can appreciate in value over time. It can also provide a sense of stability and security that comes from knowing you have a permanent place to call your own. Of course, there are also many practical advantages to owning a home, like tax benefits, potential rental income, and the ability to build equity. Overall, investing in a home now can be a smart financial move that rewards you in numerous ways for years to come.
What to consider when deciding to keep on renting or invest in a home
Making a decision to keep on renting, or investing in a new home for yourself or even as an investment strategy, is an important one that requires careful consideration. Whether you're wanting to move to a new city and buy that dream home or invest in property purely as a financial strategy, it's vital to take into account a multitude of factors.
These could include:
Your budget
Location - is growth forecasted in the area or might it be maxed out already?
Local economy - is it growing, bustling, or stagnating?
Value - is the value of the real estate in the area appreciating or depreciating?
There are a few areas that are going ahead now in 2023 and those are Brisbane and regional Queensland. As Brisbane removalists, we've been busy helping people move to Brisbane for years and it's not slowing down!
Brisbane's housing market is strong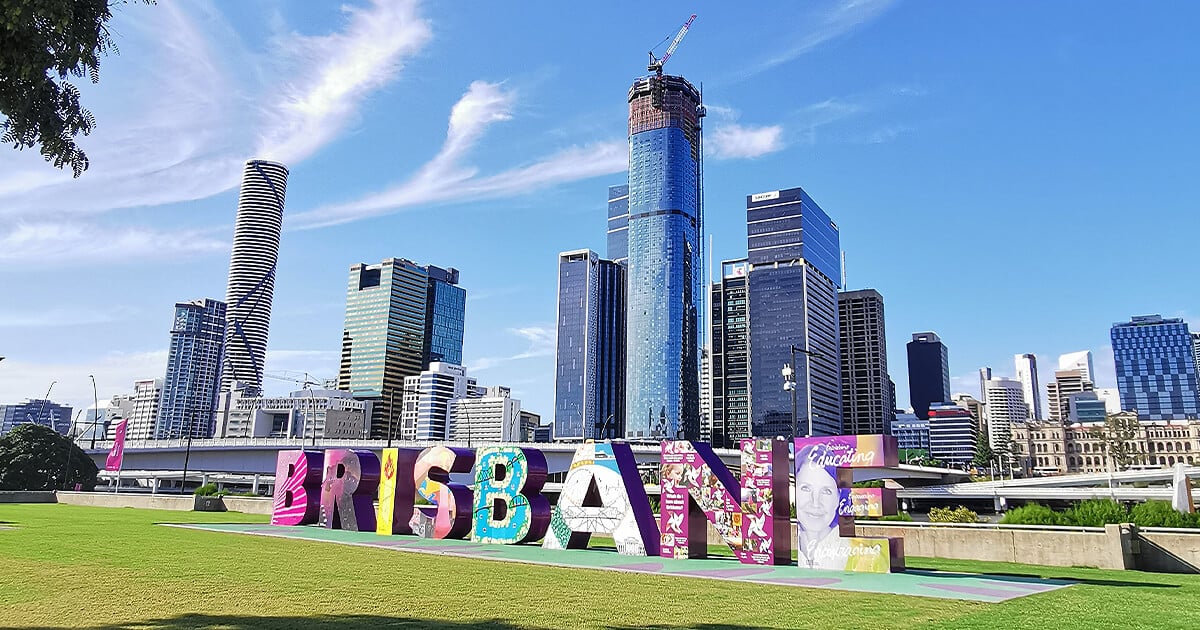 Brisbane's housing market recorded a remarkable 32% increase in the median house price in 2022, surpassing the national average of 22%. Despite the challenges posed by the pandemic and major flooding, Brisbane continued to outperform most capital cities (Property Tribune). This increase can be attributed to an influx of interstate migrants, affordability relative to Sydney and Melbourne, and a significant shortage of housing on the market. All of these things have created a competitive housing market, which is expected to drive prices upward in the coming years.
There's a positive future outlook for Brisbane's housing market
Looking ahead, the housing market in Brisbane is still showing signs of growth. The strong population growth, higher affordability than other major cities and a balanced housing supply are all supporting an expected positive short-term performance for Brisbane. The rental vacancy rate is very low at just 0.8% and there is a high demand for rental properties. Add to this the upcoming 2032 Olympics and the infrastructure developments that it will bring, and you have a further boost in buyer optimism and reason for growth in this area.
Housing prices are expected to increase
Lately, there have been concerns about the impact of tightening credit conditions, lending and potential housing affordability. Brisbane's median house price is expected to stabilise at around $819,000 by June 2023 (Property Tribune). As this is higher than the current median house price, it suggests that there's still room for prices to grow and for potential returns on investment going forward.
The unit market in Brisbane has also shown resilience and a 13% rise in 2021/22 (Property Tribune) and high demand for rental growth predicted over the next 3 years.
Seizing opportunities in regional Queensland
Brisbane isn't the only area that's been going strong. Regional Queensland has been experiencing population growth with many heading that way for a more relaxed lifestyle and greater housing affordability compared to the southern markets. The Sunshine Coast, Gold Coast, Toowoomba, Cairns and Townsville are all expected to bring in solid gains in property prices. This is further supported by the return of domestic and international tourists to the areas. Investing in these regions can provide opportunities for asset appreciation and rental income.
As Brisbane removalists, we've witnessed first-hand the popularity of the Brisbane area and the sheer number of people moving to it. Investing in Brisbane now can bring significant rewards over the next 5 years and is definitely worth considering. With a strong housing market, positive population growth and relative affordability, Brisbane is a housing market that's moving forward and has a lot to offer. If you're not interested in city life, regional Queensland is a great alternative. Whether you are looking to move, invest, downsize, or buy land, now is an opportune time to make your money work harder for you in Brisbane or in regional Queensland centres.