How to find the best removalists in Brisbane
What does a quality removalist service look like
Moving houses or offices can be a difficult and stressful operation particularly if you haven't had any previous experience moving.
We are going to have a look at a number of ideas to help you engage with a quality removalist service in Brisbane at the same time as being made aware of any pitfalls to look out for. With that in mind, it is good for you to know how to recognise the best quality removalist service and what sets that service above others in the business.
A Quality Removalist Service gives
Value for money with estimates that aren't subject to a myriad of additional charges that you weren't made aware of
A guarantee of quality service that comes from many years of experience in the removalist business (35years)
Certainty of delivery of service, punctuality, and polite caring service
Genuine and authentic testimonials from previous satisfied customers
Safety and security of your precious possessions
Professional service delivery from initial customer contact through to delivery or unpacking at the final destination
Flexibility in storage options, local or Brisbane Interstate Removalists services
Peace of mind as you watch that heaviest piece of your furniture going out the door without you lifting a finger
How to find a service
Ask family or friends, previous customers, or real estate agents, and check out testimonies for genuineness or references about their removalist experiences
Find a removalist that is locally based and moves between your chosen locations. Brisbane Interstate Removalists catchcry is "You tell us where and we'll take it there"
Check out the policies and processes of the removalists and don't be afraid to ask questions so that you are made aware of what you are signing up for. Don't sign a blank contract - make sure you have a very good idea of what you will pay at the end of the exercise
Ask about the staff training and suitability, vehicle and equipment condition and storage facilities, packing and unpacking services
Avoid removalists who won't give an estimate or won't inform you about their additional charges if any or fraudulent scammers who want money upfront before you book a service
Check out insurance cover or replacement policies if damage occurs to your possessions
Seek out a seamless, stress-free, customer-oriented service like interstate removalists
Look for a service that puts you the customer first since you're the one paying for the service
Some tips to saving you money with self-packing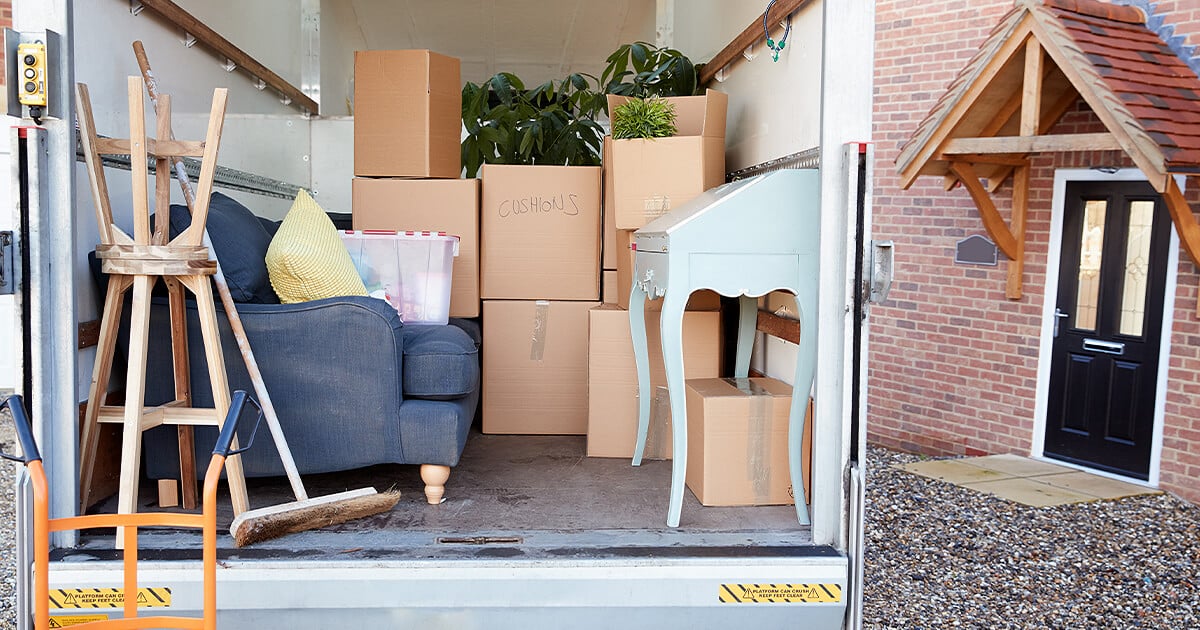 Do an assessment of your needs in terms of space in cubic metres (nb. One cubic metre is a cube with one-metre height, width and length) One cubic metre is equivalent to 8 tea chests or 8 medium size moving boxes
Consider the type of load, quantity, fragility and whether you intend to do the packing yourself or have it done by a professional team
Think about how accessible your location is for a moving truck, parking access, access to your home or unit, lifts/stairs etc.
Consider also access within your location so that removalists can move about without tripping over loose items or manoeuvring around awkward blockages
Consider the timing of your move as estimates can vary according to seasonal fluctuations, summer being a busier period
If possible move your possessions to an accessible central point like into a garage or lounge room to save time and money
Pack and label your boxes so that the removalists know where to place your possessions at your new location again saving you time and money
Where possible disassemble furniture items for ease of handling
Remember to attach the nuts and bolts to the disassembled items to help you in reassembly
Ask the removalists if you helping them load the truck would save you money
With the above in mind, don't forget that a quality removalist service can do all the packing and unpacking for you if you prefer, making the whole process as stress-free and seamless as possible. All you have to do is sit back and watch all your household goods walk out the door and back into your new location.
In conclusion
Moving does not have to be a major pain in the neck. It can be the door to many new and exciting opportunities. The logistics of a move might seem overwhelming but with a reputable, quality removalist service doing the heavy lifting for you it can be a great deal easier than you might otherwise think.
We have given you a number of ideas to consider when engaging with removalists in Brisbane so that you can know what quality service looks like and the pitfalls to avoid rather than finding yourselves being ripped off by unscrupulous scammers or inadequate substandard services.