Storage solutions Brisbane - Advice on finding the best
Finding the best storage solution in Brisbane can be difficult. There are so many different storage providers and each one seems to offer a different set of benefits. How do you know which one is right for you? In this article, we'll give you some advice on how to find the best storage solution for your needs.
What you need to consider first
How much storage space do I need?
The first thing you need to do is take into account the space you'll need. How much storage do you require? You don't want to choose a storage provider that doesn't have enough space for your belongings.
One way to work out how much storage you'll need is by measuring the size of your furniture. This will give you a rough idea of how much space you'll need.
What items do I need to store?
Secondly, you need to consider what furniture or goods you have. Not all storage providers are able to store large pieces of furniture, or items that need extra care for such as electronics, artwork and musical instruments. If you have a lot of big items, you'll need to find a storage provider that can accommodate them. Some storage providers have specific climate-controlled storage rooms, while others don't. Make sure you research if any of your items need to be stored in these conditions, before finding a storage provider that can store your belongings in a specific environment (e.g. humidity-controlled).
How long am I considering storing my belongings?
The next thing you need to consider is how long you'll need storage for. Storage providers often offer discounts for customers who commit to a certain term, such as three or six months. If you're only storing your belongings for a short period of time, it might be more expensive to pay month by month.
Will you need access to your belongings?
If your storage provider doesn't offer 24/hour access, you'll need to factor this into your decision-making process. It's important to note that storage options without customer access are usually cheaper.
What's my budget?
Finally, you need to think about your budget. How much are you willing to spend on storage each month? While a more expensive storage option may seem like the best option, it may also not be suitable for you and your needs, so it's important to consider the above to find the storage solution Brisbane has to offer you.
If you wanted to get an accurate quote for your storage needs, please call our team or get a quote now.
Remember to factor in any initial storage costs, such as the cost of hiring Brisbane Interstate Removalists or insurance for your items.
Types of storage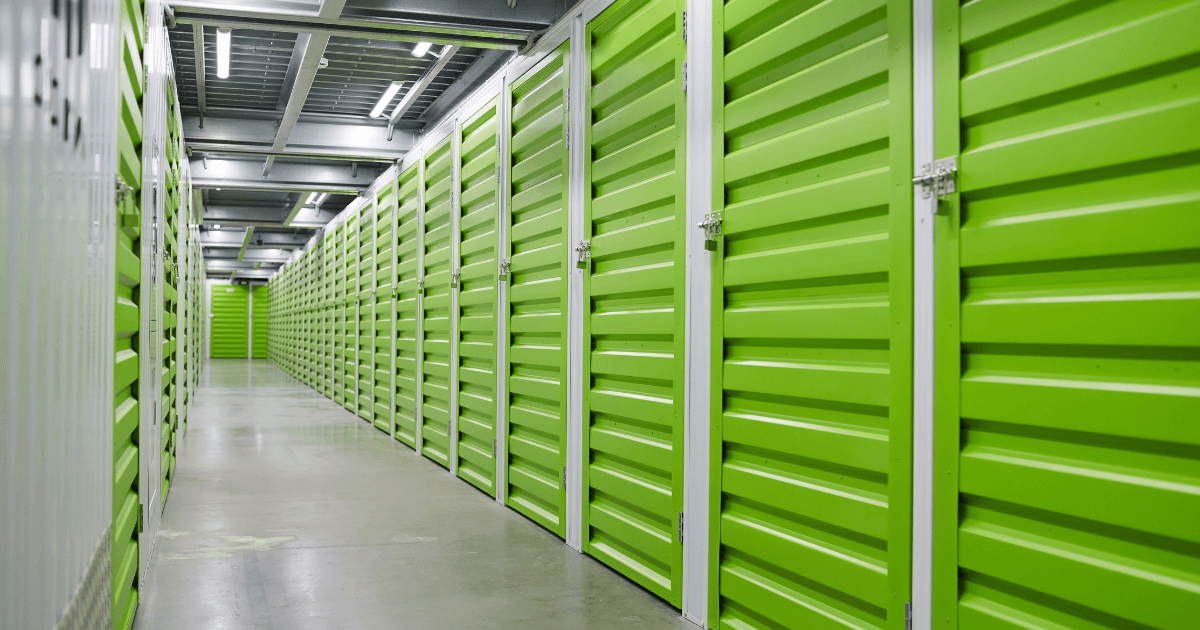 Not all storage options are the same. Depending on your storage needs, you might need a different storage solution. There are quite a few storage options available, including:
Self-storage units
These usually come in various sizes and customers have 24/hour access to their belongings - they just require a key or swipe card. Because they're always accessible, they usually come at a premium cost to ensure your belongings are secure, as the public does have access to the facility. You'll also have to move your items from your home to the self-storage units and pack your belongings into the unit. It's suited for short to medium-term storage.
Warehouse storage
This is where your removalist will unload your items directly into a lockable module exclusively for your furniture and items. It's then stacked on top of other modules inside a secure warehouse. While it's a cost-effective storage option because of the efficient use of space, you won't be able to access what's inside the module while in storage. It's more suited for mid to long-term storage.
Container storage
This is when someone drops off a shipping container at your home address and you pack it yourself with your items (or have your removalists pack this for you). The storage provider or your removalist then comes back to pick up the container and stores it in their facility for as long as required. Shipping containers can be used indoors although they're generally stored outdoors. Container storage reduces the chance of damage to your belongings because your furniture is handled much less. Some removalists will also offer insurance for items stored in containers (but we recommend you check first). It's a cost-effective storage option, as there's less labour involved in loading and unloading multiple times. It's also suited for short to medium-term, up to 3 months.
How do I choose the right storage provider?
Now that you know what type of storage you need, it's time to start looking for a storage provider. But with so many options available, how do you choose the right one for you?
Read online reviews:

this is a great way to get an idea of what other people think about a particular storage provider. Learn how to spot fake reviews here >>
Ask around: friends and family might have used a storage provider in the past - ask them for their recommendations. If you've decided on your chosen Brisbane Interstate Removalists, they may also have a recommended storage provider.
Compare prices: don't just compare the price per month, but also any initial costs (such as hiring a removalist), extra fees (such as late payment fees) and if they offer insurance on what you'll be storing.
Check the terms and conditions: make sure you read through the terms and conditions before signing on the dotted line.
Visit storage facilities: if possible, ask to physically view storage units or shipping containers before you commit to a storage provider.
So there you have it - everything you need to know about self-storage in Brisbane! While there are plenty of different options available, deciding on what you really need, and for how long, will help you narrow down your choices and ensure a less stressful moving experience.