Moving Brisbane to Gold Coast? A guide to why it's a great decision
If you're considering moving from Brisbane to the Gold Coast, you're making a great decision! The Gold Coast is one of the most beautiful and popular places to live in Australia. There are plenty of reasons why it's such a great place to call home, from 60 kilometres of the most stunning beaches in Australia and incredible weather to match, the friendly locals as well as endless opportunities for fun and adventure.
In this blog post, we'll take a closer look at some of the things that make the Gold Coast such an amazing place to live, as well as provide some tips on how to make your move go as smoothly as possible.
Top 5 Considerations:
1. What to consider when moving from Brisbane to Gold Coast
If you're thinking about making the move from Brisbane to the Gold Coast, there are a few things you'll need to take into consideration. First and foremost, you'll need to find a reputable Gold Coast mover who can help you with the logistics of the move. There are a lot of Gold Coast movers to choose from, so be sure to do your research and read online reviews before making your decision. So you searched for the best removalists Gold Coast and found a mover that you're happy with, now it's time to start packing up your belongings. Make sure to pack everything securely and label all of your boxes clearly so that the movers will know where everything goes when they arrive at your new home or unit. Finally, take some time to familiarise yourself with your new surroundings before you make the move. This way, you'll be able to hit the ground running once you arrive and make the most of your new Gold Coast lifestyle.
2. Cost of living inner Gold Coast or outer Gold Coast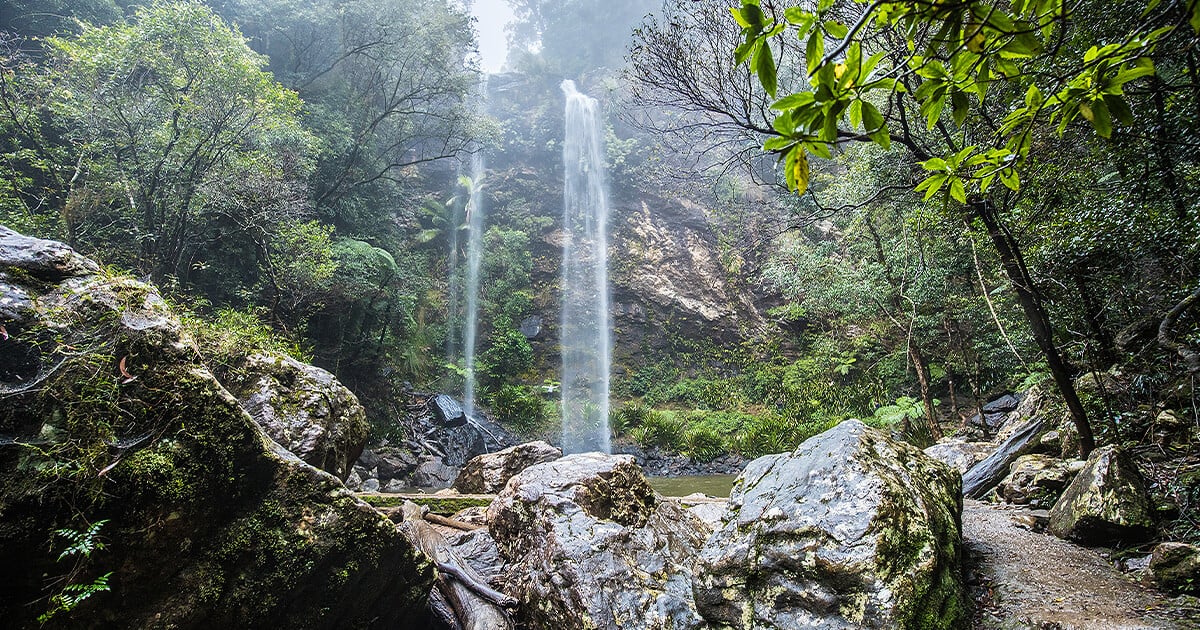 The Gold Coast is a beautiful place to live, with plenty of options for beachfront living or suburban tranquillity. However, the cost of living on the Gold Coast can vary depending on which area you choose to live in. In general, the closer you are to the beach, the higher the cost of living will be. This is because beachfront property is in high demand, and prices and rates reflect this. However, there are still plenty of affordable options if you're willing to look a little further inland. The outer suburbs of the Gold Coast tend to be more affordable than the inner areas, and there is still plenty to do in these regions. So, if you're looking to save a little money, you may want to consider living in one of the outer suburbs of the Gold Coast.
Another consideration for you might be the hinterland which is spectacular on its own. Places like Tamborine or Springbrook, Nerang, Maudsland, Mudgeeraba, Coomera and many more offer you the opportunity to be close to the surf but not pay a premium price for your residence. Keep in mind the alternative option of unit/studio or high-rise living of which the Gold Coast has a preponderance.
Additionally, a factor in the cost of the living saga is the availability of great shopping at the Goldy. There are so many amazing shopping centres that you can really save big time particularly if you are a careful shopper.
3. Education, jobs and business opportunities on the Goldy
The Gold Coast is a great place to find work that suits your lifestyle. There are plenty of jobs available in a range of industries, from hospitality and tourism to retail, health and especially construction. And with the city's stunning beaches and world-class surf breaks, it's easy to find a job that allows you to enjoy a healthy and exciting work-life balance. Whether you're looking for full-time or part-time work, the Gold Coast has something to offer. Also, keep in mind the education needs of your children. The Gold Coast boasts a major private university along with a number of other university campuses, some really prestigious private schools along with many top-performing public state primary and high schools. So if you're thinking about making a move, be sure to check out the educational institutions, jobs and business opportunities on the Gold Coast. You won't be disappointed.
4. Weather and lifestyle
There's no doubt that the Gold Coast lifestyle is a big drawcard for many people looking to relocate. After all, who wouldn't want to enjoy sunny weather and beautiful beaches every day? The beauty of living here is the fact that winter is as glorious and enjoyable as summer. But there's more to Gold Coast living than just that.
"One of the great things about the Gold Coast is its diverse range of activities and attractions"
~ Chris Cornish, Owner of Austate Removals
Whether you're into surfing, fishing, swimming, exploring theme parks or simply enjoying the great outdoors, there's something for everyone. The ecological diversity of the Gold Coast is worthwhile checking out too, from the rainforest regions of the Border Ranges to the coastal ecology there is always something new to explore for all the family. And with a relaxed lifestyle and friendly locals, it's easy to see why so many people choose to call the Gold Coast home. So if you're thinking of making the move, be sure to come and experience everything that this amazing place has to offer.
5. Which Gold Coast suburb is best for you and your family

There are many wonderful suburbs on the Gold Coast, each with its own distinct personality. So, how do you choose the best suburb for you and your family? The first step is to consider your budget. Keep in mind the best service and value you will receive from Brisbane Interstate Removalists so that your budget is not overstretched for the purchase of your new residence. The Gold Coast is a diverse region, with both expensive and affordable areas. If you're on a tight budget, you may want to consider suburbs like Coomera, Nerang, Labrador or Southport, which offer great value for money. Alternatively, if you're looking for a more luxurious lifestyle, suburbs like Broadbeach, Coolangatta, Main Beach or Surfers Paradise may be more suitable. Another important factor to consider is your lifestyle. Do you prefer a busy, vibrant atmosphere or a more relaxed vibe? Are you looking for an area with great nightlife and dining options, or somewhere that's family-friendly? Once you've answered these questions, you'll be well on your way to finding the perfect Gold Coast suburb for you and your family.
The decision & considerations
So are you going to move to the Gold Coast? If you're looking for beautiful weather, white sandy beaches and a wonderful array of things to do then look no further - the Gold Coast has it all! But with over 80 suburbs in the Gold Coast City region spanning from Jacob's Well or North Stradbroke down to Coolangatta, where should you start your search for the perfect place to call home? Austate Removals are here to help make your move as stress-free as possible. As experienced Brisbane interstate removalists servicing Brisbane to Gold Coast moves, we've put together our top 5 considerations when making this big decision, we hope it's helped you. Happy Gold Coast living!