Moving from Brisbane to Melbourne: How-to guide
Relocating from Brisbane to Melbourne is not just about moving your belongings from Point A to Point B. It's an exciting journey, leading you from the warmth and sun-drenched beaches of the Gold Coast and Brisbane into Melbourne's eclectic mix of culture, food, and unpredictable weather.
As interstate removalists, we have helped many relocate to Melbourne and our Brisbane Removals Guide can help you with the practical aspects of this. But there is more to a move than just packing boxes and hiring a good removalist. This guide focuses on cultural and lifestyle adjustments, and how you can best navigate them.
1. Adjusting to Melbourne's weather
Gone are the consistently sunny days of Brisbane. Melbourne is renowned for its "four seasons in one day" weather.
Dress in Layers: Always have a jacket and umbrella handy. The weather can change rapidly.
Stay Positive: While it might be cooler and more unpredictable, Melbourne's weather adds to its charm and gives you a perfect reason to enjoy its trendy cafes and warm cosy bars.
A different climate: what to expect
Finding places of warmth in winter: Melbourne's hot springs, like the Peninsula Hot Springs, are a perfect getaway during the colder months. You may also enjoy the cosiness of a glass of wine in front of a warm fire in winter.
Less heat - but still hot: Summer can have very hot days, particularly with the hot northerlies but usually only for short periods.
Spring and Autumn are a picturesque delight.
2. Transportation: navigating the city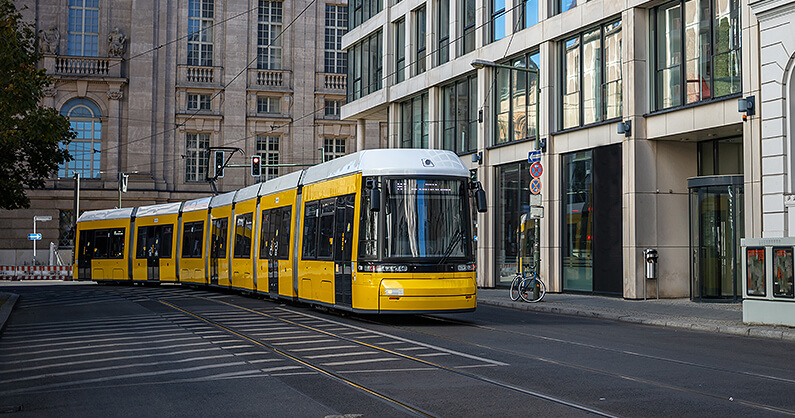 Melbourne's public transport system is more extensive and varied than Brisbane's.
Get a Myki card: Victoria's public transport card, essential for trams, trains, and buses.
Trams are King: Familiarise yourself with tram routes, especially if you live or work in the inner city.
Biking: Melbourne is a bike-friendly city with numerous bike lanes and trails.
Or simply walk the many lanes and pedestrian walkways enjoying the cultural and eclectic vibes of a great city.
3. Education and research facilities
Melbourne boasts some of Australia's highest-ranking universities and research facilities like:
The University of Melbourne is #1 in Australia and #14 in the world
Monash University #42 in the top 50 universities in the world
Synchrotron research facility using light for research into molecular structure for health, medical, food, biotechnology, nanotechnology, energy, mining, agriculture and much more.
If you have children, there are multiple great options for schooling, both in private and public education.
4. New job and work culture
Melbourne's professional atmosphere might feel different from Brisbane's.
Networking: Attend local industry events and meetups. Melbourne has a vibrant professional scene, with numerous networking opportunities.
Lunch culture: Melbourne is food-centric. Discover local lunch spots around your workplace. It's a great way to bond with colleagues!
Career opportunities abound with some of the biggest international companies calling Melbourne home.
5. Embrace the cultural shift
Melbourne, often dubbed Australia's cultural capital, is bursting with theatres, live music venues, art galleries, and a rich history.
After you unpack, there is lots to enjoy and discover.
Explore: Take a walk down Melbourne's iconic laneways, hubs for street art and cosy cafes.
Engage: Join a cultural or art workshop. Melbourne has a myriad of them, offering chances to learn everything from painting to pottery.
6. Building new connections
While you might miss familiar faces from Brisbane, there are some great ways to meet people and make connections:
Join a group: Whether it's sports, hobbies, or professional interests, there are countless Melbourne groups awaiting you.
Engage in local events: From the Melbourne International Film Festival to local farmer's markets, attending events can be a great way to meet diverse people.
Enjoy making friends with a huge cultural mix of interesting people whether in your neighbourhood or at a local community centre.
7. The beaches aren't gone, they're just different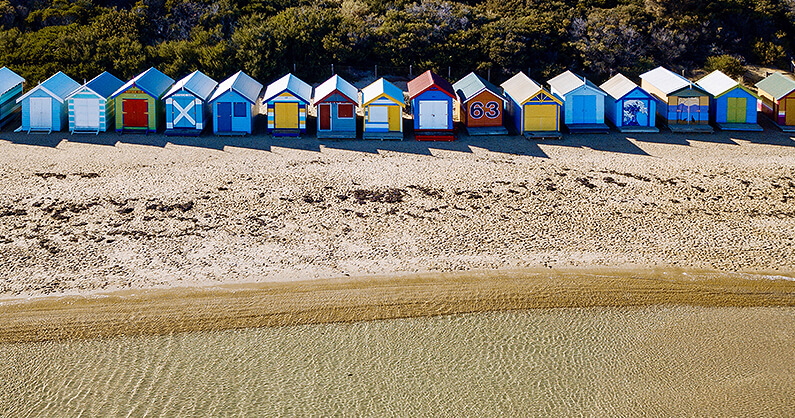 You're leaving behind the beaches of the Gold and Sunshine Coast, but Melbourne has its coastal charm being centred on the Port Phillip Bay.
Beach Visits: Explore St Kilda, Brighton, Geelong, The Great Ocean Road or the Mornington Peninsula.
Famous surfing locations like Bell's Beach, Apollo Bay, Lorne and Anglesea
8. Finding a removalist
The logistical aspect of your move is crucial.
Research: Look for companies specialising in interstate removalists Brisbane to Melbourne with extensive industry experience in interstate moves. Read genuine reviews and ask for recommendations.
Plan ahead: A move to Melbourne might mean downsizing, especially if you're moving to a city apartment. Choose what to take and what to leave.
Melbourne has one of the highest population densities of Australian capitals and so you will find that the suburban house lot may be considerably smaller than what you are used to.
This might mean a garage sale or two to declutter your possessions, providing some quick cash for the move and saving you money by reducing the size of your moveable stuff.
Have a specific timeline in mind and make allowance for traffic and high demand difficulties during holiday seasons.
Consult a checklist in researching your best choice of removalists looking into what services are offered, insurance coverage and what is included or excluded, licensing and accreditation, experience and expertise at long-distance interstate removals.
Australian Furniture Removers Association is the peak industry body of accreditation through whom Austate interstate removalists Brisbane to Melbourne are accredited.
9. A new world of exploration
Melbourne offers a plethora of sights, from the Royal Botanic Gardens to the historic Melbourne Gaol.
Stay Curious: Spend weekends exploring different parts of the city and its surroundings. Every corner of Melbourne has its unique story and charm.
Explore places like the Dandenongs, Phillip Island and its penguin colony, the beautiful Yarra Valley, or take the kids to the open plainlands Werribee Zoo.
Wrapping up
Moving from Brisbane to Melbourne is a journey of adjustments, discoveries, exploration and growth. While the transition might have its challenges, the experiences and memories you'll gather are priceless and become part of your unique story.
With an experienced interstate removalist Brisbane to Melbourne team you can be assured of a smooth, seamless transition to your new chosen location. Embrace the change, and soon Melbourne will feel like home, with Brisbane as a cherished chapter in your story. Safe travels and new beginnings!