How to move a piano: the dos & don'ts from the pros
When it comes to moving a piano, you want to make sure that your instrument—and yourself—are safe throughout the process. Understanding how to move a piano is really important as it is a big, expensive and often sentimental item that lives in your home. So it's important to understand what needs to be done when it comes time to move your precious piece of furniture.
We'll go over the dos and don'ts that we've uncovered in our years of moving pianos to make sure you're prepared and have a solid understanding of what's involved.
Things to do when moving a piano (the dos)
Preparation:
Find and hire an experienced professional mover who is trained in moving pianos. If you've seen any of the videos of a piano crashing off the back of a ute, you'll understand why. You want your musical instrument to be moved safely and securely.
Remove and pack away all loose items like music books, metronomes and other items that could come off during the move.
Look inside the piano (lift the lid) to ensure that there is nothing unfastened inside that you need to secure or pack elsewhere.
Measure the area where you plan to place your piano to be sure that it will fit properly in its new location.
Plan the route the piano will take through your home and be sure that the piano will fit around big pieces of furniture and through the doors you're planning to move it through
On moving day:
Make sure all doors, stairways, and other pathways are clear of obstructions so that there's room for the piano movers to pass through.
Make sure kids and pets are out of the way or occupied
If you're involved in the move, be sure you've got the right protective gear like boots that will protect your toes and gloves to prevent injury to your hands.
Securely wrap the piano with blankets and straps for added protection during transit.
What not to do when moving a piano (the don'ts)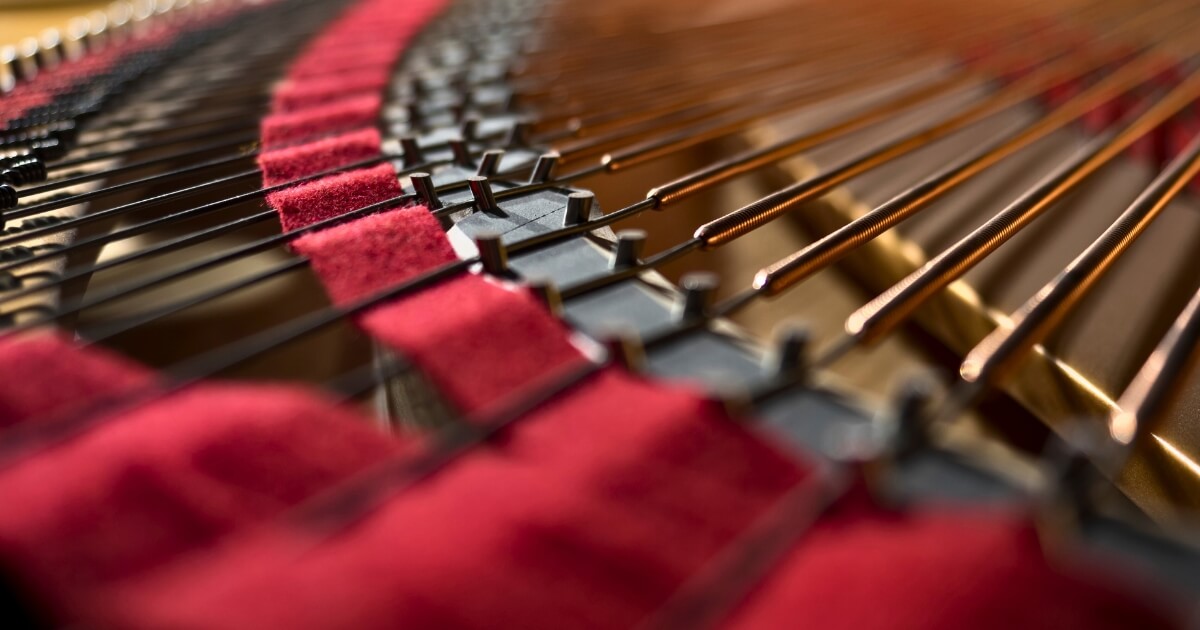 Don't:
Do not attempt to move a piano by yourself—it's too large and heavy for one person to handle safely. This can result in serious injury.
Do not attempt to move a piano up or down stairs without proper lifting gear and multiple people to help.
Don't drag the piano across the floor—this can damage both the flooring and the piano itself.
Don't leave your piano unattended during the move. Make sure that someone is present throughout the process to supervise and ensure everything goes smoothly.
And don't treat a piano like a regular piece of furniture. It requires special care as it's full of carefully crafted strings, keys and pedals that all need to be tuned together to work properly.
Moving a piano isn't the easiest job when moving and that's why it is important to cover along with our other house moving tips. But it's worth it to have this beautiful musical instrument in your home. Our Brisbane piano removalists team also have these piano moving tips to share.
What does it cost?
Every piano teacher and piano tuner recommends professional movers when it comes to moving a piano so you may be wondering what it might cost. We've got all of the essential information covered in this article on how much it costs to move a piano.
Even if you're in the early stages of planning a move, organisation is a key feature in our house moving tips and that includes figuring out what to do with your piano. It'll also help reduce stress as you move to know how you're going to handle your piano.
At the end of the day, moving a piano is a challenging task. But with careful planning and experienced professionals, it can be done safely and securely so you don't have to worry about damaging your instrument.
If you're looking for reliable movers to help with your piano move, we can help! We can move your piano interstate or locally in your area. Our well-trained and careful movers will get the job done right so you can rest assured that your precious cargo is in good hands. Just ask us for a free, no-obligation quote today.